7 Great Protein Sources As An Alternative To Meat
Written by

News Company Feature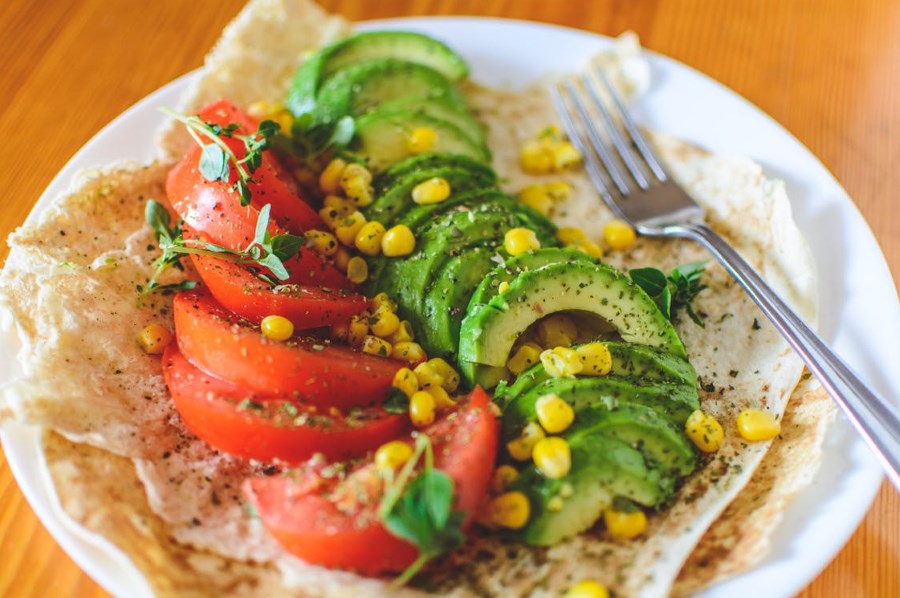 Meat, especially red meat, has become a key component of everyday life. Such is its prominence that we are now having some source of meat as part of at least 2 of the 3 major meals each day with many have it at all 3. Whilst meat is good for us and provides a valuable source of protein, iron and other minerals, there are great alternatives that are lower in the bad fats and offer something different to our meals.
Excessive consumption of meat, especially red meat, has been linked to a number of heart diseases and cancer. Finding ways to substitute them out of some of your meals for non-meat protein sources will ensure you live a healthier life. Below are some examples.


#1 Lentils
Lentils are a great alternative to meat and are super cheap as well. They are a great substituted for minced meats and in salads as they are really filling and provide you with an adequate protein source. One of the most delicious ways that lentils can be prepared is in Dal, essentially a lentil curry.


#2 Eggs
Eggs are another food that can almost be used as a direct substitute for meat. Eggs are a great source of protein and can be prepared in many ways. Scrambled fried or poached eggs are delicious and can be easier to prepare than meat. Because eggs are pretty much an all-day food, this allows you to get a strong source of protein in the morning or at lunch instead of having to eat meat.
There are so many alternatives to protein that you can substitute into your diet to eliminate unnecessary fats and reduce your risk of heart diseases and cancer. Taking meat out of 1-2 meals every week and replacing it with one of the items discussed will help you to become healthier and consume a more balanced diet.
This substitution might seem hard as it is not always easy to adjust specific meals to include or exclude key ingredients. Finding new recipes from HelloFresh which create healthy meals and delivers the ingredients needed to you, can make the process easier as you don't have to consider how to adjust a meal and whether it will work.


#3 Beans
Similar to lentils, beans are a great meat substitute in a number of dishes. They work well as an alternative to minced meat but can also be combined to make burgers or be used in soups. There are so many different kinds of beans and they can all be prepared differently so you are getting great variety when you opt to use beans as a replacement for meat.


#4 Quinoa
This is a great option. Super filling and easy to make, each cup of quinoa has 8 grams of protein making it a really strong source. Additionally, quinoa is one of the few foods that can provide our bodies with lysine, a key amino acid that our bodies are unable to produce on their own. It is great with stir-fried or roasted vegetables and can also be used in a salad.


#5 Chickpeas
Whilst chickpeas are a bean, they are so powerful that it is worth having a solo mention. Chickpeas are extremely versatile as they can be roasted or they can be cooked in water and used in salads. Of course, one of the biggest uses of chickpeas is in hummus and everyone loves hummus. This makes hummus a great stack with biscuits as you are getting a great source of vitamins and minerals as well as a good protein source.


#6 Tofu
Tofu is made from soy beans and is absolutely delicious. You can virtually take the meat out of the dish and replace it with tofu without changing anything else. It has quite a subtle flavour but is filling and doesn't make you feel like you've simply eaten a salad. It can be prepared in so many different ways and is delicious in a broth with noodles and vegetables.


#7 Nuts
Nuts are full or protein and good fats. They are best consumed raw without any additives but can also be roasted at home. Be careful though, nuts are extremely high in calories so despite being protein dense, too many could be bad for your health. On the plus side, they are really versatile and can be used in salads, stir-fries and in nut butters.
It is also easier than ever to discover new recipes online to experiment. It is important that you consider the composition of your diet and don't always rely on getting your protein from meat. Getting your nutrients from a variety of foods is vital to have a healthier, well-balanced diet!