Knowing Your Bread: Sourdough, Wholemeal & Multigrain
Written by

NewsServices.com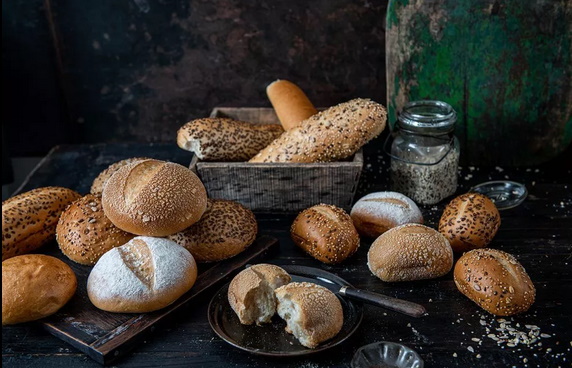 When it comes to bread, there are many different types in addition to your regular white bread with diverse nutritional value and health benefits. For individuals who are looking to become more health-conscious, learning and knowing about the different types of bread available can make significant improvements to your health.
Keep reading to learn the basic characteristics of sourdough bread, wholemeal bread and multigrain bread, and how they may be different in terms of their health benefits!

Sourdough Bread
Sourdough bread is a type of bread which has multiple different health benefits. Due to its prolonged fermentation process, sourdough bread absorbs more minerals while also acting as a prebiotic - meaning the fibre in the bread can help to feed 'good' bacteria into your intestines and gut.
Sourdough bread also contains resistant starch, which according to Healthline, has several health benefits. In particular, resistant starch may help with lowering your blood sugar levels and improving your body's insulin sensitivity.
Additionally, as long as your sourdough bread is home-baked or freshly baked from a bakery, it is usually chemical-free. This means you do not have to worry about unhealthy chemicals in your body such as additives, oils, sweeteners or even preservatives. 

Wholemeal Bread
Wholemeal bread is another type of bread which is deemed more 'healthy' than regular white bread. It uses flour which mills the entirety of the wheat grain (including the gran) for all its health benefits. This helps wholemeal bread achieve its low Glycemic Index score of 39 - indicating that it is more easily digestible and its nutrients are also more easily absorbable into the bloodstream.
Furthermore, wholemeal bread is also known for having diverse mineral availability. Wholemeal bread contains a variety of healthy nutrients and minerals, making it healthier than other more common types of breads. Wholemeal bread contains nutrients, minerals and vitamins such as zinc, selenium, iron and magnesium.


Multigrain Bread
Multigrain bread is unique in that it uses a mixture of grains to help produce a healthier and more textured bread. It may contain grains such as rye, barley, maize, wheat, oats or soya. Depending on the different types of grains used and in what quantity, multigrain bread may vary in taste and texture. This means that they also have slightly varied health benefits as well.
Multigrain bread contains high levels of protein, meaning it may play a large positive role in a healthy diet. Protein is important to any body as it helps your body build and repair bones as well as muscles, and make the hormones necessary for your body to function smoothly. Multigrain bread also contains high levels of fibre, making it an easily digestible bread (at least compared to regular white bread) and one that is beneficial to your gut health.
There are many types of different breads, all with varying tastes, textures and health benefits. It is important to know the basics about these different types of breads so that you can make a decision on which bread is most suitable for your body. You can contact
wholesale food suppliers
for more information on the differences between breads.