Choosing Concrete Floor for Your Space: Deciding Which Coloured Concrete Floor to Use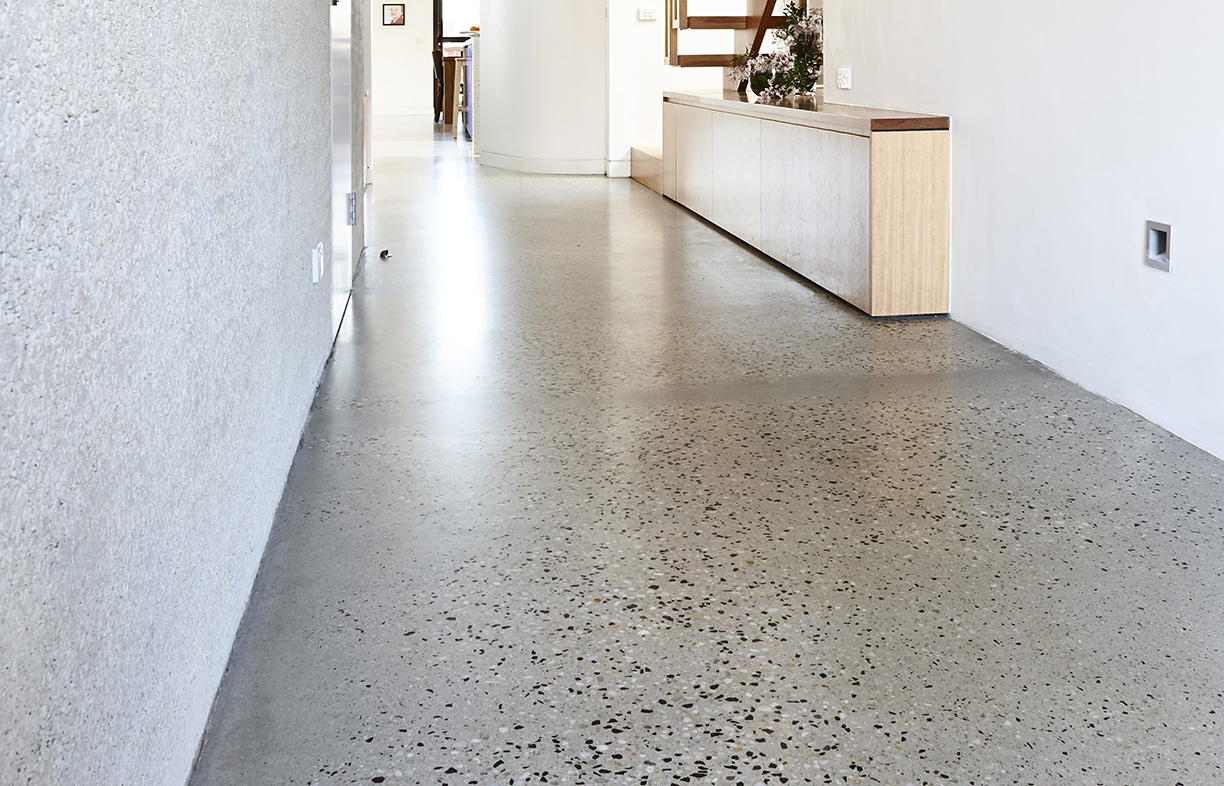 Concrete floors were used for construction in many ancient structures dating back roughly 1400 or 1200 BC. Since then, it has become the most basic flooring. Concrete is an essential material used extensively in infrastructure building such as public institutions, structures, commercial and residential garages, houses, and more.
Nowadays, concrete floors have modern advancements; they have a variety of colours and textures. Today, concrete floors can be polished, or they can be smooth, or textured for grip.  A popular trend is the coloured concrete floors, which is far different from the usual concrete floors, allowing them to reinvent this basic building material. The revamp of concrete floors gives options for the texture but most especially for aesthetic, the colours.  They can be painted or fresh concrete before pouring on the ground, but the pigment must be mixed beforehand.
It has proven its strength, rigidity, and longevity, and is fire, water, and tear-resistant. Tiles are durable and can last for up to 50 years and more, but susceptible to cracking under some circumstances. You can replace one or two if ever this incident occurred. 
Most residential is made of concrete, but you can opt to refinish it to the texture you want and add colour.
Popular Colour Choice
Brown Colour Concrete Floor
Concrete floors in brown tones are the most popular choice, and the spectrum of colour is wide, from sandy beige to dark walnut.  They provide warm tones that are easy to maintain. 
Grey Colour Concrete Floor
This is a popular choice for modern homes, restaurants, and even business. The concrete floor can be left with its natural element or add a shade of colour to achieve the grey tone you want.
Multi-coloured Concrete Floor
If you want a pattern for your floor but choose to have a concrete floor, multi-coloured is for you.  Multiple coloured concrete floors can be swirled together to make a distinct mottled effect or separate colours with unique patterns using stencils.
Popular Effect For Concrete Floor
Water-based Stained
Water-based stain can be achieved through the blending of acrylic, polymers, and pigments. The effect is translucent to opaque.
Concrete Dye
Dyeing of concrete floors does not have a chemical reaction, unlike the water-based stain. The colour is penetrated to the floor to achieve the right saturation. The effect it produces is marble-like; they work well on polished floors.
Acid Stained
Acid stained work by penetrating the surface and reacting chemically in the concrete. Marbling and mottling is a natural effect of the process but is not topically done, unlike concrete paint or acrylic, and is water-based that will peel eventually.
Metallic Coating
Metallic coatings allow your concrete to replicate the look of silver, copper, nickel, aged bronze, and other shimmery patinas. The dazzling colour of metallic coating to concrete floors is ideal for modern homes that want to achieve a contemporary look.
Integral Concrete Floor
Instead of needing to cover and overlay your concrete floors, spend less by mixing colour to infuse the concrete before pouring it. You can then polish it afterwards. 
If you have chosen a concrete floor for your area, the shades of colours and styles can overwhelm you. To help you decide which fits your place, remember dark colours absorb heat from the sun, and light colours reflect it. Dark colours are not suitable for areas that receive too much sunlight, like pool decks, because it can be extremely hot.