Simple Stylist Guide - What to Look For When Hiring a Personal Stylist
Written by

News Feature Team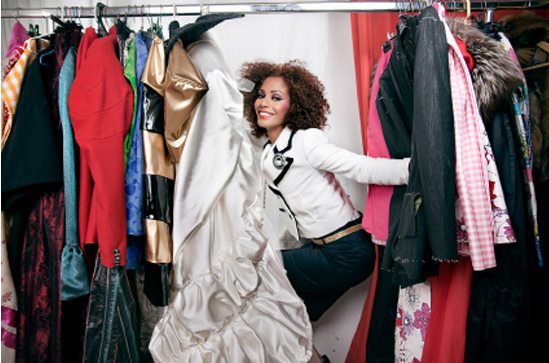 Choosing the most suitable personal stylist for your individual needs can be a tricky task. Personal stylists are no longer a service only available to the rich and famous. Now there is a wide range of companies and individuals that offer these services and at very competitive prices.
So, if you're enlisting the help of a personal stylist in Sydney for the first time, or considering a new stylist that you haven't worked with previously, you may need a few hints on what to look out for. Below are four helpful points and things to look out when looking for a great personal stylist.
1. Likability
The first and often most important factor to consider when choosing a stylist of a team of stylists is whether or not you like them. You're more than likely going to be spending a number of hours with them, so having someone that has good qualities, you enjoy being around and that you trust is definitely worth considering.
Personal styling is a very personal service and, therefore, you should aim to find an individual or company that fully understands your style, personal tastes and individual needs. Not only will having a personal stylist that understands you and that you enjoy working with make the whole process easier, it may also mean you get a better outcome from the service.
2. Cost of services
Depending on what it is that you are looking to gain from a personal style service price is an essential thing to think about. If you're looking for a full service which may include closet consultations, personal shopping experiences and other styling advice, then it may be worth considering a package deal.
Some companies offer packages that have a set price for a number of services or hours that are allocated to you. If you're instead looking for occasional help from a stylist it may be more beneficial to look for services that are charged by the hour.
It's also important to remember that just because a styling service is more expensive than the rest this does not necessarily mean that the service is going to be of better quality. As there are many personal styling services to choose from in Sydney alone, it may be worth shopping around in order to find the best deal to suit your budget.
3. Experience
Reading up on how experienced a stylist is can often be a great way of finding if they would be a good fit for your needs. Although there may be individuals around who have a natural eye for fashion and styling it's still sometimes better to opt for someone with previous experience and the correct qualifications. Stylist's with more experience usually have a greater knowledge of how to dress a variety of body shapes as well as how to fulfil their client's unique needs.
If you're more than happy to take the chance with a less experienced stylist so that they can improve their skills and gain experience, then this isn't a bad thing. Just be aware that, if you're paying a premium for personal styling services, you should be getting a stylist with a great reputation and lots of positive recommendations.
4. Stylists personal aesthetic
Although it's not necessary for your stylist to have a similar aesthetic to you, it is important that you feel they have succeeded in portraying their own personal style. Even if you would not choose to wear the same clothes as your stylist, if you can agree that they look fantastic in the clothes they wear then this should give you confidence in their styling capabilities.
If the individual or team you are considering to work with all have a strong personal style that has been executed brilliantly then this should mean that they will have no problem in helping you execute your chosen style too.
Whether it's your first time looking for a personal stylist or you have completed the process previously, considering the four points listed above should make finding the most suitable stylist for you a breeze.