TOP BEAUTY PRODUCTS AND TIPS FOR GIRLS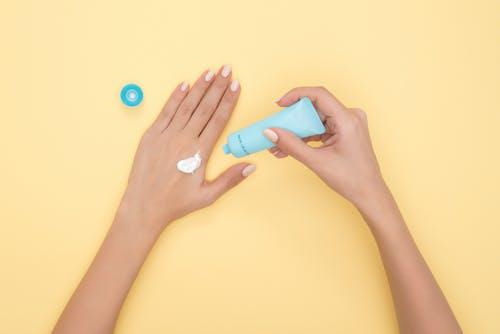 Whether you are living a hostel life or sharing room with your friends, you must have an estimated budget to spend on the routine beauty essentials. If you think that you cannot get good quality products in that tight budget, then you are slightly mistaken. Here is a list of some epic beauty products that are worth buying. Because these products are all that you need to glow all day long.
NATURAL EYESHADOW KIT
Are you getting late for your morning class? Or for your date night? Well, here is a quick solution for you to get a handy eyeshadow palette with all-natural shades. Now step out with a no-makeup look every day in your class. Or go too bold by layering darker shades from the palette.
OIL CONTROLLING COTTON PADS
Do you find your skin too oily? Here is a quick solution. Get a pack of oil control cotton pads to wipe off any excess oil from your face to restore your natural beauty.
A CONCEALER
You might not need a foundation daily, but concealer is pretty handy to keep with your routine beauty essentials. One stroke under your eye can hide away all the dullness and tiredness. Also, for better treatment, it's better if you get a concealer with zit-fighting ingredients that hold healing and repairing agents to replenish your skin cells.
A BOTTLE OF DRY SHAMPOO 
Nobody has to know that you showered two days ago. Also, nothing can go wrong with some extra volume in your hair. And for that, all you need to do is spray some of your dry shampoos on your hair to remove extra greasiness and long-lasting shine.
MOISTURIZER AND BEAUTY CREAM
For a fine glow all day long, it's better to keep a beauty cream in your bag. And what's better than a DNA repair cream that has all the vital ingredients to replenish your dead skin cell activate your facial tissues to give you a youthful glow.
A WATERPROOF MASCARA 
A soft swipe of mascara on your eyelashes can give you a fresh look. Just stash it in your bag and use it whenever your eyes look tired or full. Whether you are rushing late for your class or late night party, a stroke of mascara on your eyelashes can make a difference.
NUDE AND SHINY LIP GLOSS
Nude and shiny shade lip glosses are perfect to wear whether you are in the office or attending a class. The tinted shade gloss will not make you look like you are too tired or low on energy. Along with that, it holds moisturizing agents that will take good care of your lips
FASH WASH
A face wash in your bag could be a lifesaver. Whether you are juggling between your super hectic schedules or you find your skin breaking out, a quick can remove all tiredness. Even it's effective foaming formula activates your skin cells to give you a fresh glow.
HYDRATING MIST 
Feeling tired? Don't let your face speak it through. Use hydrating facial mist to look fresh. Its special formula will give you a luxurious glow that feels more soothing to your skin.
BEAUTY TIPS
Now if you know all about the essential routine products to carry all day long, here comes a list of beauty tips that you need to know. From how to style your hair, makeup tips to the skincare products, these tips include all of them.
TIP 1
For a summer routine, it's ideal for keeping your makeup minimal and sheer because of the hot sunny weather out there. If you'd head out wearing too much makeup, it can affect your skin.
TIP 2
Buying makeup should be an easy job because you should only get what suits your skin and style. Don't go too crazy on the makeup counter.
TIP 3
For strong nails, it's better to apply some eye cream on your cuticles as it will quickly hydrate them.99. Use excess eye cream on cuticles. The more you hydrate your cuticles, the stronger your nails will be.
TIP 4
Who doesn't want a smudge-free eye makeup? If you want a fine touch, use oils blotting pads to wipe off any oil from your eye area. Then apply some cream concealer to hold the eye makeup together
TIP 5
Use a light perfume in summers that should match your personality, and for the cold season, you can wear bold fragrances.
TIP 6
If you want to prevent your hair color from fading too soon in the summer season, then use good quality hair conditioner.
TIP 7
Is your facial skin breaking out before the big day? Don't let it happen. Use oral cortisone regularly before the event, and you will see the results for yourself. It will clear your skin and give you a fresh look.
TIP 8
Use the back of a spoon to wear a perfect wing eyeliner. In this way, you can apply a sleek liner that can stay for hours without smearing.
TIP 9
Use blush after measuring about two fingers distance from your nose.
TIP 10
Hydrate your skin well and use a primer before applying makeup on your skin.
TIP 11
Balance out the shimmery look with a matte lipstick to look perfect. If you go with shiny lip shades, then you will not get a perfect makeup look.
TIP 12
For a beach hair look, just brush out your curls using your fingers and give your hair a wavy look.
TIP 13
If you want your manicure to last long then thanks extra care if your nails and use nail hydrating cream after every ti days to make sure they are strong and shiny.
TIP 14
For bright eyes, simply wear white eyeliner in your water line. This will help your eyes look less red and beautiful.
TIP 15
For perfect pouty lips, apply some shimmery lip gloss in the center of your lower lip then tap it. This will give an attractive glow.
THE BOTTOM LINE
Rushing late for your class? Or have a hectic schedule today? These tips and skin beauty products will give you a fine glow all day long.