Meet the All-Natural Skincare Tool that Reverses Signs of Aging in 5 Minutes
DermRollers is the #1 microneedling skincare tool in Australia. Learn how this pharma-free treatment harnesses the power of the body to repair and rejuvenate your skin.
Imagine waking up in the morning, looking in the mirror and loving what you see—before you put on makeup!
That's the power of naturally healthy skin.
Now, we know what you're thinking:
"I've never had good skin"
Or
"I'm too old to have youthful, plump skin."
That's simply not true!
Your body is able to heal and rejuvenate your skin at any point in your life without pills, creams, or cosmetics.
But, you might need to give it a little help.
One of the best ways to boost your body's natural skincare power is by using a technique called microneedling.
Microneedling is easy and all-natural, and it can be done at home in less than 5 minutes.
And, studies have shown that it can significantly improve the quality of your skin in just 2 sessions (less than 10 minutes in total).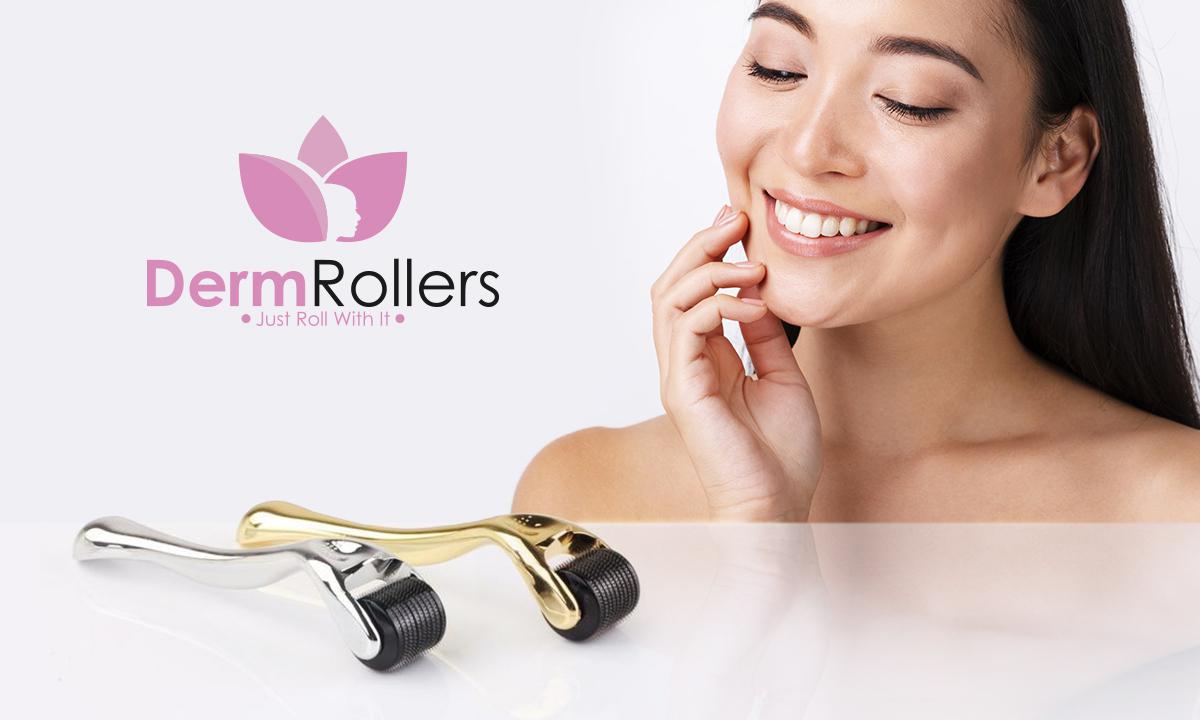 What is Microneedling?
MIcroneedling is the practice of creating thousands of tiny punctures in your skin. This is done to trigger your body to rebuild and renew the skin from the inside out.
Don't worry; the punctures are so small that they are invisible and painless. But your body will jump into action immediately to repair the damage.
How does it do that? By producing loads of extra collagen and elastin (aka the proteins responsible for making your skin look healthy, plump, and youthful).
When you get a huge surge of these proteins, your body not only heals the tiny microneedling punctures but also heals and rejuvenates other skin issues.
Microneedling has been shown to improve the following skin conditions:
Acne and acne scarring

Wrinkles and age lines

Blemishes and pigmentation issues

Stretch marks from weight loss and pregnancy

Burn and surgery scarring

Cellulite

Large pores

Rosacea

Hair loss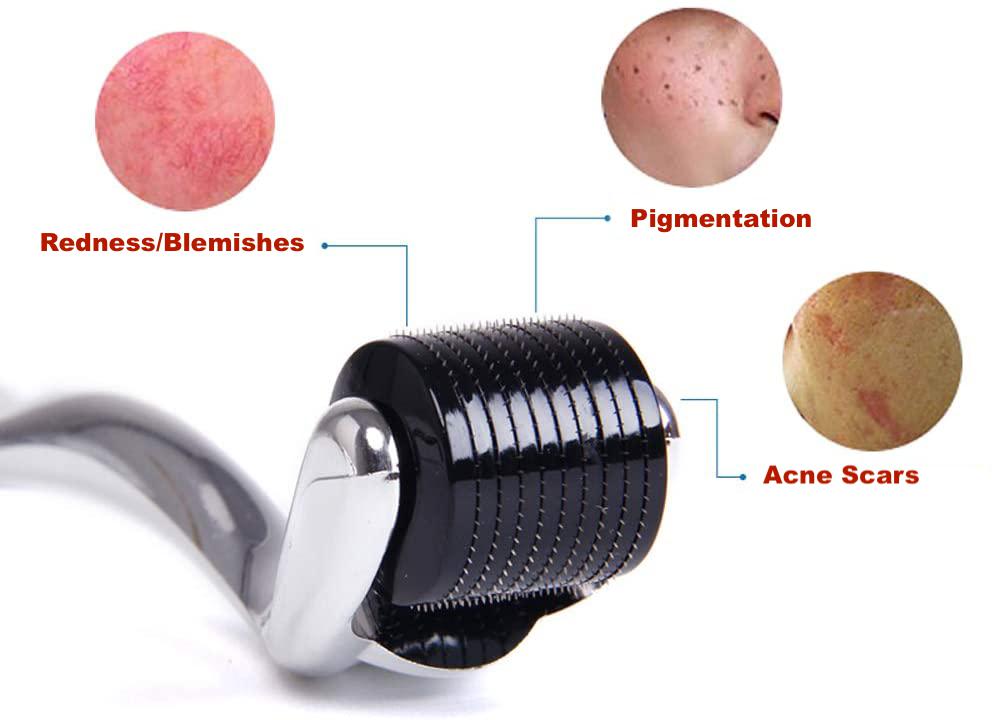 The Power of Nature
Can microneedling really improve all of these conditions?
Remember, microneedling itself isn't repairing and revitalizing your skin—your body is doing all the work.
Microneedling gives your body the push it needs to start its healing engines. Your body already has the building blocks to make your skin healthy and youthful.
That means you don't need cosmetics, creams, treatments, and pharmaceuticals to look and feel great. You've never needed them!
You might be asking yourself:
"If microneedling is so great, why haven't I heard of it?"
Microneedling has actually been around for over a century. But you hardly ever hear about it unless you go to a skincare clinic.
The reason? It's easy and FREE.
All you need is a microneedling tool and you can improve your skin at home in less than 5 minutes.
And the tool can be used again and again for years to come.
Most companies would rather sell you $40 creams and $1000 treatments that you need to purchase over...and over...and over again. These skincare "solutions" are profit machines.
But now, more Australians are waking up to the harmful and cruelty-laden cosmetics industry.
They are seeking natural and sustainable solutions instead of chemicals and capsules.
Australians are discovering the power of microneedling with DermRollers, the #1 microneedling tool in the country.


Microneedling with DermRollers
In the past, if you wanted a microneedling treatment, you had to go to a clinic for microdermabrasion therapy and pay hundreds (or thousands) of dollars.
Now, you can do it at home for free with DermRollers.
DermRollers' microneedling tool (called DermRoller) is safe and incredibly easy to use.
It's about the size of a shaving razor and, it's equipped with a needled roller head made of medical-grade titanium.
To use it, just gently move the roller across your skin for 2-5 minutes. This will deliver all of the benefits of a professional microneedling treatment.
In just two sessions, you can visibly reverse signs of aging and heal scars and blemishes you thought were permanent.
Sound too good to be true?
Microneedling with a tool like DermRoller has been studied extensively, and peer-reviewed research has shown that it really works.
DermRollers' isn't #1 in Australia for nothing. It can revitalize your skin, clear your complexion, and heal old scars quickly and naturally.
And the best part? You'll save thousands of dollars a year on all those skincare goops and treatments that didn't really work anyway.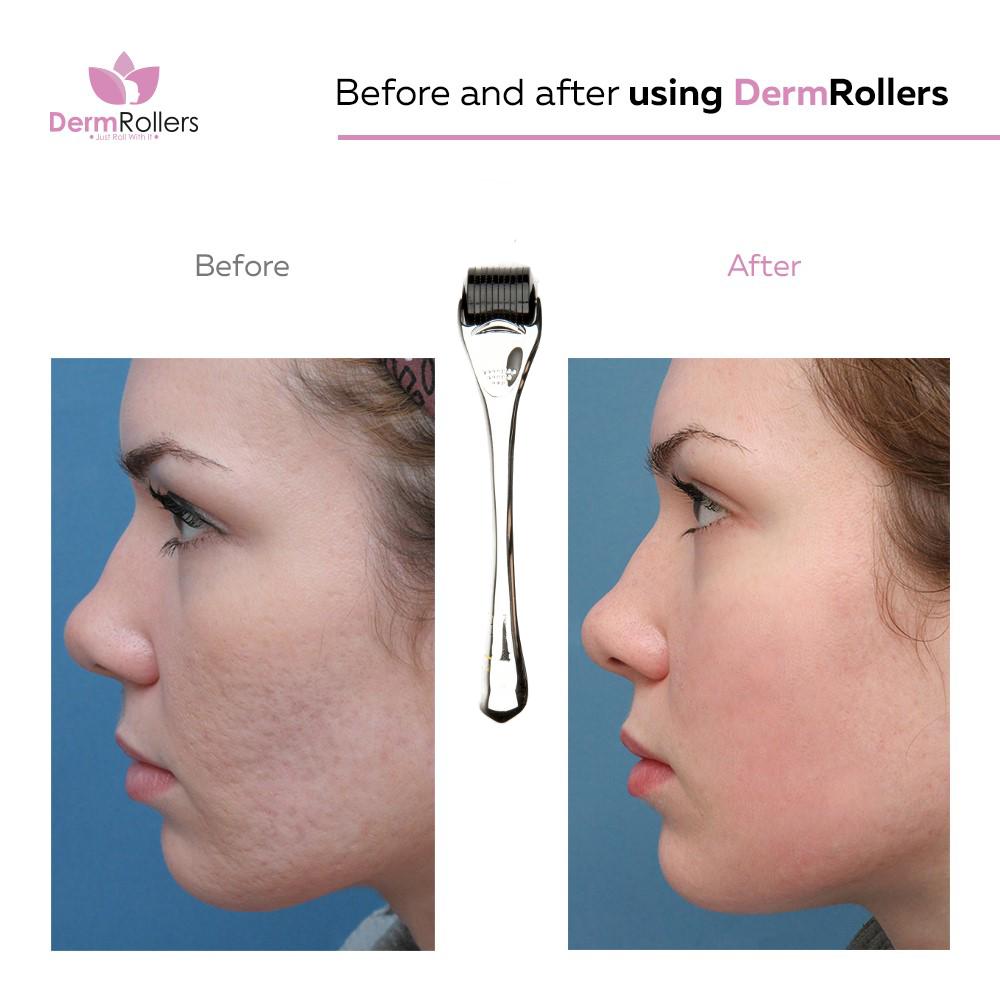 Take 40% Off a DermRoller Today
In celebration of being crowned Australia's #1 microneedling tool, DermRollers is taking 40% off the retail price of its DermRoller microneedling tool.
And as a special thank you to Australians, DermRollers will offer FREE shipping down under for the month of June.
DermRoller comes in two stylish colours. And, you can customize your needle size to ensure the best possible treatment for your condition.
There's a lot more info at dermrollers.com to help you learn about microneedling and choose the right DermRoller for you. Head there now to explore more and order your DermRoller.
Order soon and you could see visibly improved skin in a few days.
What will it be like to look in the mirror and see a more vibrant, younger you looking back?
We can't say for sure, but we know you'll smile.