11 Ways to Whiten Teeth
Written by

Auzzi Shopping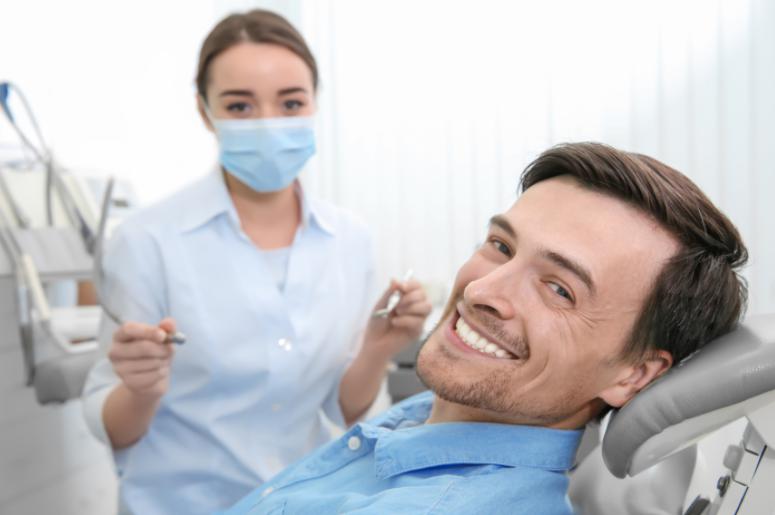 Ever looked at the mirror and got dismayed at how yellow your teeth look? Many people that have stained teeth are looking at ways to achieve dazzling white teeth. If you have white teeth, you will have more confidence in public and even create a better impression about yourself. Let's take a closer look at how you can whiten your teeth and lead a healthy lifestyle.
1. Brush using baking soda
Baking soda is one of the main ingredients that is used to make toothpastes, hence you can readily use it to scrub off the stains on your teeth.
2. Use Hydrogen Peroxide
Besides killing bacteria in the mouth, hydrogen peroxide can also help to whiten your teeth, thanks to its natural bleaching agent.
3. Use activated charcoal
One of the easiest and cheapest ways to whiten your teeth is to use activated charcoal. Unlike the charcoal that you use at home, this one is made for medical purposes. Since it is both odorless and tasteless, it is safe to use for your teeth.
4. Use Apple Cider Vinegar
Apple cider vinegar is not only a disinfectant but also a natural teeth cleaning agent. By using this product, you will be able to kill the bacteria present in your mouth and whiten your teeth more effectively.
5. Use powdered milk and toothpaste
Powdered milk has proved to be very effective in whitening the teeth. All you need to do is to use it alongside your regular toothpaste and then brush your teeth.
6. Take fruits such as pineapple and strawberries
As we speak, we have a plethora of fruits that contain enzymes that can help whiten your teeth. Some of these fruits include papaya, pineapples, and strawberries.
7. Use essential oils whitening toothpaste
When it comes to teeth whitening, coconut oil does not disappoint. As we speak, you can now use it alongside other ingredients such as baking soda, peppermint oil, spearmint essential oil, and cinnamon bark oil in order to make an essential oil whitening toothpaste.
8. Use banana peels
Banana peels usually contain high levels of potassium, manganese, and magnesium. To obtain these vital minerals, you should rub the banana peels on your teeth for about 2 minutes. After that, you can brush with your regular toothpaste so as to get rid of any banana peel leftovers that might be on your teeth.
9. Brush and floss often
One of the best ways to whiten your teeth is by brushing your teeth and flossing it often. At minimum, you should brush your teeth at least 2 times a day. Once you are done, rinse your mouth and follow up with a mouthwash.
10. Avoid foods that can stain your teeth
There are many foods and drinks that can stain your teeth. For instance, coffee is one of the main contributors of teeth stains. Also, soda and red wine can stain your teeth. Finally, tobacco, tea, and dark berries can also stain your teeth. If you have to use these products, use them moderately and remember to brush your teeth after taking them.
11. Talk to a professional
Whilst home remedies can help to create a brighter smile, the results are likely to be much less than seeing a teeth whitening cosmetic dentist is likely to achieve much greater results as they have access to a range of chemicals and can complete the procedure in a controlled setting.
Conclusion
Whitening your teeth is not as difficult as you may think. The ideas mentioned above can help you get started. Consider the above-mentioned ideas today, and you will have a flawless dentition with no stains whatsoever.