Gardening tips for beginners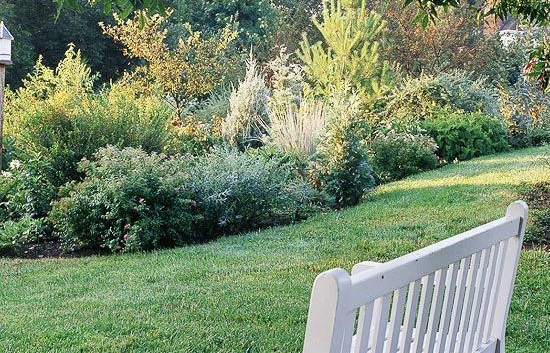 Creating a nice garden is one of the cheapest and most relaxing ways to spruce up your property and to add value to it. Quite simply, the garden tends to be the first thing that most people see when they come to visit, so it is a great way you make a solid first impression. It is also a relaxing place to spend time, and even if you do not regard yourself as green-fingered, with a little bit of reading and some sustained effort, creating a simple, yet beautiful garden should really be attainable by anyone. With this is mind, here are a few tips to help set you on your way to a great yard.
Plant local
One of the biggest mistakes novice gardeners make is trying to plant non-indigenous plants. These can work; but remember that they were not designed to grow in the area. They are not adapted to local conditions and they will need extra special care and attention. You will find things much easier if you go online and search for something like, 'garden supplies Canberra'. This will point you in the direction of local experts who will be able to advise what works in your area and when is the best time to plant it. Endemic plants will thrive without too much attention and they will make your garden look good.
Get some features
Gardens don't need to be just about plants. There are plenty of other features that you can factor in. Look at things like rockeries and trellises to try and create the illusion of height and depth. These are simple features to make and they can change the whole look and feel of a garden very simply. An arch, draped in creepers is a great feature, as is a pond or fountain. Don't over-do it on the features front, think carefully about the one or two things that will work and go for them.
Draw in the animals
Planting endemic vegetation is a great way to lure the local wildlife into your garden. But there are plenty of other ways as well. Start by avoiding pesticides. Remember you are trying to create an ecosystem. If you spray the bugs that appear in your garden, then the birds that eat them won't visit. If you kill caterpillars then you will have to prune the shrubs yourself – and you won't have any butterflies in a few months either. The other thing that you can do to attract wildlife is to feed them. Things like bird-feeders and bird-baths are great ways to lure wild life into your garden.
Make your garden a place to be
Gardens are not just for looking at, or for walking through on your way to the front door, they are also for enjoying. So, don't be afraid to kit them out with the things that you like. Think entertainment features like fire pits or relaxation items like hammocks. Or even just a comfortable bench in a quite corner of the garden where you can soak up the afternoon sun with a book. The important thig is that you should be able to enjoy your garden.