How To Choose The Best Electrician For Your Property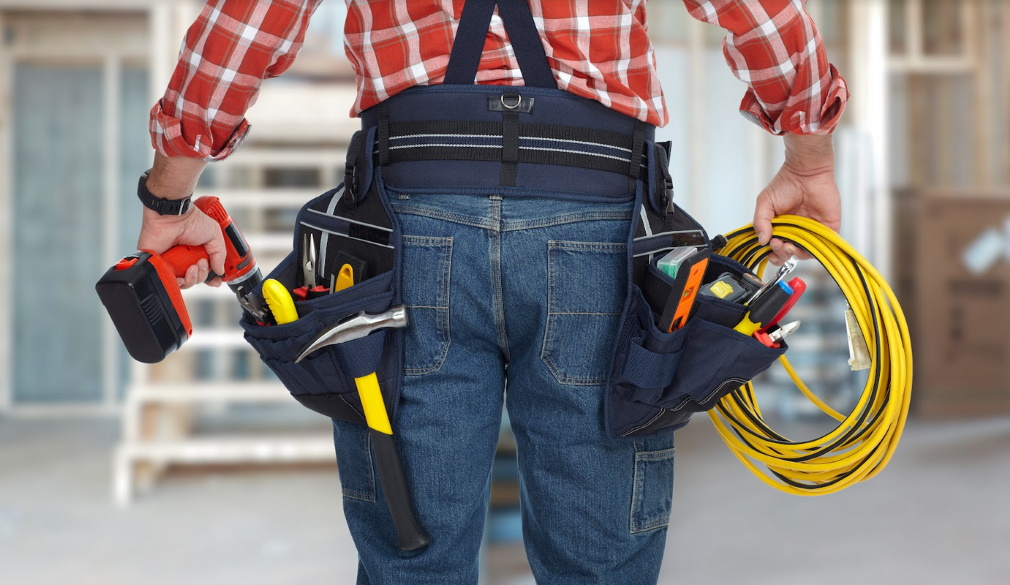 No matter how basic it looks, you should always rely on a professional electrician in dealing with your Australian property's electricity woes. It's a dangerous job that can put your life at risk if you're inexperienced in handling such a scenario. Even if you're just planning to change your bedroom's switch, an electrician should be the one to call. In this way, you can prevent possibly electrocuting yourself.  
As you need an electrician to do some electrical stuff at your home in Victoria, you should find the best one near your area. You can easily ask for a recommendation from electrician Mornington Peninsula or whichever location you're in from your neighbours. Alternatively, you can do thorough research on your own. This will help to allow you to prevent any accidents and ensure quality work for your home.  
Moreover, below are the ways on how you can choose the best electrician for your property:  
1. Confirm Insurance And Licence

 
Two of the most important things you need to first confirm that your electrician has are a licence and insurance. In this way, you can prevent any future stress in case something goes wrong during their work.  
Insurance will help put you at ease that they'll have the proper coverage if something happens to them while performing their task on your property. This will help prevent you from any future expenses that you may need to cover if your electrician doesn't have one.  
A licence will help to ensure that your electrician knows what they're doing and has proper training prior to doing their work at your home. Different state and local governments may impose different mandates concerning trade regulation including those of electricians. With that in mind, you'd probably want to get your hands and inspect the permit your selected electrician has to determine if they have the full capacity to do the deed.  
To put your mind and ease that your chosen electrician would perform their absolute best at your home, you should ensure that they have years of experience in the field next. In this way, you won't just have to rely on their license, but also on how they have done work in different households. 
The more experience the electrician has in the field, the more issues they've faced which allow them to identify any problems and solve them quickly. You can save time with the house investigation and proceed to settle the electricity problem right away.  
You can easily ask the electrician about their experiences in the field and any additional qualifications they could offer. They could have special certifications, a master's degree in electricity, and others.  
3. Determine If They Have An Excellent Reputation

 
If you're having difficulty trusting anyone you find on the Internet even if they've already shown you all of their valid certifications and license, you should consider relying on the opinions of your trusted neighbour, family, or friends. In this way, you can be more at peace knowing how they work in their households if they're satisfied with their work.  
Ideally, you can ask people if they had experience working with a specific electrician and if they would consider hiring them again if they need it. Alternatively, you can ask for their recommendations and check if they have licenses and insurance to prevent any future problems.  
4. Ask About The Warranties And Guarantees They Offer
When it comes to electrical work, some may only be a temporary fix that'll only work inside your home for a couple of days and will return to its broken state after a few. To ensure that you'll no more have electrical issues in your home, an electrician who can provide warranties and guarantees would be the best way to go.  
The last thing you'd want to happen is to spend heavily on an electrician only to end up not being satisfied with their work. With a company that can provide guarantees and warranties, you can assure that they'll be taking responsibility if something happens to your electrical wirings after they've done their service. You can check in with them about how long their offer would last so you can follow up with them immediately in case something happens.  
5. Compare Price Estimates

 
If there are plenty of qualified electricians in your area, you need to consider their offered price estimates. The more experience that an electrician has, the higher their fees would be. With that, you should settle yourself about which one you're most comfortable to be with even if it means paying a higher price. 
Apart from the cost of the electrician, you should also consider any charges from the repairs inside your home. It may include some replacements which could be expensive. 
Conclusion 
Choosing the best electrician for your property can be challenging, especially it involves dangerous work. If you're having trouble picking the best one, there's no harm in checking any recommendations from people that you trust. Just ensure to double-check with their license and insurance to keep your worries at bay.