Steps to Meet Your Financial Goals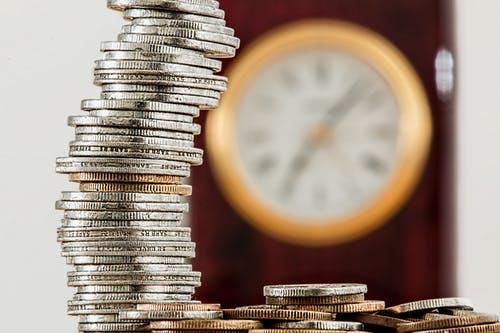 Financial management can push anyone to the point of anxiety and depression. Planning and managing finances are not as easy as it seems. The point of frustration lies in us living on a paycheck to paycheck. While it may seem daunting, getting schooled in financial literacy can help you in managing it efficiently. It is not very difficult to manage them once you get the hang of them. You can make the dream a reality by making some proper plans and detailing the pathway to go. With some thought, efforts and free credit check, you can easily manage your daily finances. With a few steps, you can quickly meet your financial goals easily.
Any goal without an objective is just a dream, and the idea holds for financial goals. Savings are nothing more than a sense of deferred consumption, and if your save today, there has to be a clarity behind it. You can save for anything like marriage, education or vacation. Once you clear your objectives, put some monetary value behind that objective and within a period. An essential point of goal setting is to list down all the necessary targets. No matter how small, you can use these objectives to foresee your future expenses. Be clear about your objectives and set your financial goals according to them.
Having an optimistic thought is not a problem but keeping unrealistic goals inevitably becomes one. Similarly, keeping your financial activities a bit aggressive is normal. However, going overboard surely hurts your chances of achieving them successfully. An important point here is to keep a realistic monetary figure to help you stay on course. Staying realistic and motivated throughout the financial journey will help you get the success you desire.
Before reaching your goals, you have to know what exactly your goals are. Consider what makes you feel happy and motivated. Having much money may give you financial security, but it may not give you the feeling you need. It would help if you planned a future that gives you financial security as well as happiness. If you have a family planned for the future, you may want to provide for them without working yourself out completely. Write down what makes you happy and secure and work alongside them. After naming your goals, you will have a clear idea about what you need to do and how to do. Know what you have to work for and plan your guidelines according to it.
Happiness is an abstract word that needs much work in the background to achieve. Everybody has a different definition of joy in his or her books. Some require financial security, while others need a secured job. It all depends on the type and personality of a person. Be specific in what your definition of happiness is and start monetizing that point. All the factors that determine your happiness make you motivated. Meeting your financial goals in these terms becomes essential, as you need proper expenses allocated for everything. Once you become specific about the goals, you also become time particularly. The idea behind such a view is that you work according to the period and within your allocated budget. All these timelines and specifications keep you motivated to progress.
Before starting with anything, be sure to know where you stand now. This is not just about the numbers in your bank account, but the financial figure. This means you know how much income you make and how much you spend. While your credit score may be one standard indicator of your financial health. It does not usually determine your overall financial condition. Ideally speaking, all the numbers more or less give you the idea regarding your finances but to get a clear view, you need to have a clear picture in front of you.
Consult A Financial Advisor
Finding a financial advisor that fits your needs does not have to be a hard task. Financial advisors can help you out in making sure that you manage your finances without too much hassle. Each advisor has a legal boundness to help you out in case you seek their services. If your interests match your advisors' recommendations, you can quickly meet your financial goals without too much problem.
All the advice and thoughts go to waste is not backed up by proper actions. Once you get your priorities straight and, goals set. Consult your advisor to help plan your management. These advisors can draw saving plans for you to put your finances on the right path. Before spending, makes sure the money spent has the proper use and purpose. Life throws challenges constantly and remaining flexible in this aspect helps you to with adequately monetizing yourself. Your goals and financial status may make likely to change according to circumstances. Start taking action to keep it on the right track and make contingency plans for the future.
Conclusion
Meeting your financial goals does help you out in keeping you secure both financially and personally. Happiness and security do not just happen all of a sudden. You have to work towards achieving it. These above-mentioned points can help you out on making your financial needs secure. At the same time, they also help you in managing your expenses for future needs.