Instant Loans - A Sigh of Relief in Emergency Situations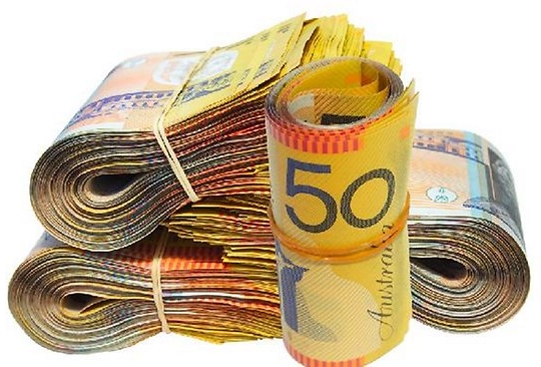 Life is full of surprises. Unfortunately, some of them are not very nice, and may even turn your life upside down. Serious accidents can cause a big shock, but even smaller but nasty and hard to predict surprises can create a lot of unnecessary drama.
If apart from the inconvenience, the incident causes you to incur higher than average repair costs or other expenses that you are unprepared for, it may put you under a lot of stress.
Sometimes money that you need in emergency may just help fix things faster or choose better options. Maybe you have enough money to take care of the most essential issues and worry about the rest later.
In that situation getting additional funds instantly may not be crucial. You may decide to get additional funds to speed things up, or - of if you can - wait until your next payday or when you can get more funds without borrowing.
Advantages of instant loans

Sometimes taking can be your best bet.
Yes, it may incur some additional costs in form of the fees that the credit provider or the lender will charge, but in some cases taking a loan has many benefits, or may even be your only option.
How do you know when to apply for a loan?
To start with, borrowing enough money to take care of the problem will it is sometimes necessary to stop it from becoming even bigger and more difficult to fix.
Here is an example that will illustrate it.
Suppose that your washing machine broke down. It is very inconvenient, and for some people it can be a major drama. Can you imagine not being able to dix your washing machine if you have three children and the father working as a construction labourer?
But for people who takes clothes to a local dry cleaner anyway, fixing the washing machine might not be the highest priority. These persons may wait until they get paid or even when they save some money and they decide if they want to fix their washing machine or maybe buy a new one.
But if the roof of your house got damaged during a bad summer storm, there is probably no way to avoid fixing the roof – and fixing it straight away.
Even a minor leak can cause damage over time, but a severely leaking roof can pose a fire threat from shorted wires. cause could cause structural damage or even personal injury.
Could you wait if you knew that the risk is so high? Not very likely.
This is just one reason for taking an instant loan in emergency situation, but there are other reasons.
If you need money to fix your computer, your car, your industrial sewing machine that is your main tool that you cannot earn money without, taking a loan may be a smart decision.
If every day without your tools makes you potentially lose your profits, then it is just common sense – the sooner you take the loan the quicker you will be able to start recovering the loses.
Instant loan alternatives
Some people do not like borrowing money from lenders. They know that the easier and quicker it is to get the loan the higher the fees might be. If you concerned about that, you may try to borrow money from family or friends or use your credit card. Consider the other options and see what will work for you.
If you are not lucky enough to be able to borrow money from a family member, you can borrow from the bank. Fast loans, so-called payday loans, have also been very popular. Make sure you check how long will the application and approval take; if you need money instantly, borrowing from your bank may not be the best option as it usually takes much longer to have your application approved by your bank than by an online lender.
You can choose the repayment time that suits you.
Select the amount you want to borrow, decide how you want to repay the loan, and once approved and confirmed, you can get your funds almost instantly - often within minutes.
Instant online loans typically take only a few steps and are assessed quickly. There is no need to fill lengthy forms with detailed information. As long as you have access to internet, you can apply using your smartphone from your home or workplace.

Disadvantages of instant loans
We already mentioned one of the disadvantages.
One of the major disadvantages is the cost of such payday pay, the interest rate can be really high. Therefore, if there is no urgent need to have the whole amount, it is worth considering other ways or getting the remaining funds, for example selling something you do not need, getting a deposit for your services, or rent out a room or your car parking space.
Another downside that is impossible to mention is the fact that companies offering payday loans allow you to borrow only relatively small amounts. Usually, the maximum amount we can borrow is just a few thousand but it varies so check to make sure you are getting the best deal.
Another aspect to keep in mind when choosing this option is that the payday repayment deadline is usually short and is usually 30 or 60 days. Make sure you are able to repay it, or you will get additional interest and penalties.
Is it worth using instant loans?
Naturally, there is no answer that would be correct in every situation, but when something completely unexpected arises and other methods of obtaining money do not work, it is definitely worth considering instant loans. When money is needed immediately and you are sure that you will be able to pay it back in a short time, the answer will be yes.
If you borrow because it easy although you know repaying the loan will be too hard for you, the answer should be no.
The fastest loans are the instant online loans that offer funds in 15 minutes that offer the funds transferred automatically to your bank account. This form of borrowing is very popular trend in online lending.
If you need money "yesterday", use our online tool and check your options to see how we can help.