Melbourne real estate report with Jeff Grochowski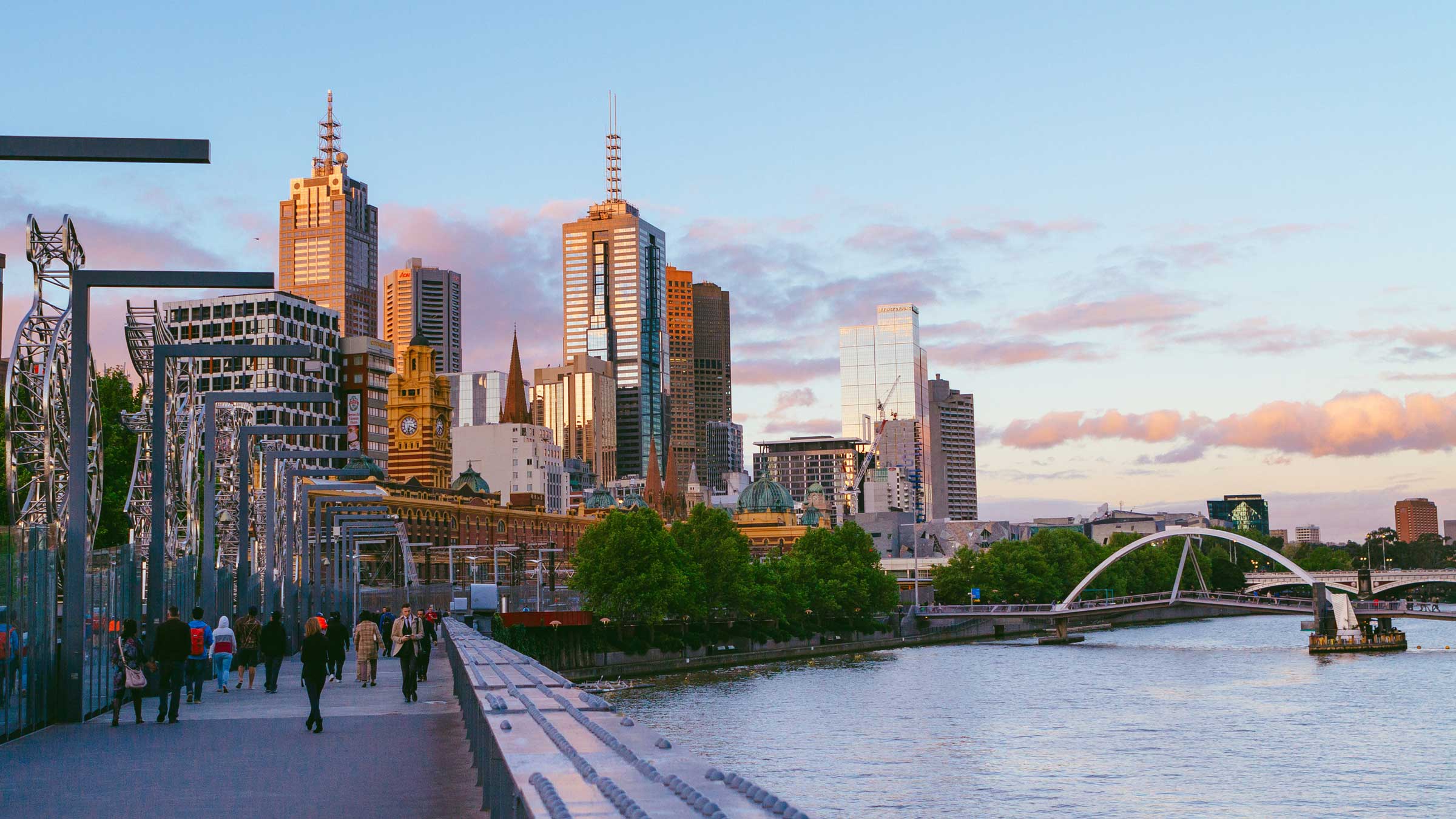 Stunning capital gains have been recorded in Melbourne.
Property prices in Melbourne and its suburbs have boomed says
Jeff Grochowski
the principal at Accrue Real Estate.
"We are way on the way to hitting the $1 million mean property prices. Not this year but within the next 4 years."
"Typically Melbourne is a mirror image of Sydney in property price terms but four to five years later"
"Not surprisingly, we have seen 14 - 25% growth and as such by comparison to Sydney property prices, we are under valued and our market has a lot more room to move."
"Notwithstanding this price growth, gains are not being made everywhere in Melbourne. The outer regions will be less strong and property insiders favour the blue chip inner suburbs of Melbourne."
Paul Bird of the REIV released property price growth figures this week.
Melbourne market continues to deliver solid price growth
Melbourne's median house price has surged over $750,000 for the first time, new data from the REIV shows.
In the three months to December 31, Melbourne's median house price increased 5.0 per cent to a record high $770,000.
Growth was widespread across Melbourne and the market – from Toorak and Brighton to Moonee Ponds and Macleod. Double-digit growth was experienced in 43 of suburbs with more than 30 sales.
Growth was also recorded in the outer, more affordable suburbs, including Cranbourne in the south-east, and Hoppers Crossing and Wyndham Vale in the west. The median house price in all three suburbs remains below $450,000.
Units and apartments also increased in price over the December quarter in Melbourne, rising 3.0 per cent to $563,500.
And in regional Victoria, house prices experienced growth of 2.0 per cent to $358,000, while the unit and apartment median was slightly lower than the September quarter at $269,000.
REIV President, Joseph Walton, said the latest quarterly figures indicate strength in the Victorian market.
"It was a very strong closing quarter with the number of sales increasing, along with solid price results.
"Transaction numbers in the inner and middle suburbs of Melbourne were up more than 20 per cent from the September quarter," he said.
Mr Walton added that the market continues to display strength leading into 2017.
"The ongoing interest from investors and homebuyers in the Victorian market looks likely to continue well into this year," he said.
"It is clearly an excellent time to sell, given this level of interest and buyer demand. It continues to drive price growth and high clearance rates," he said.
MELBOURNE MEDIAN HOUSE PRICES:
TOP 20 SUBURBS - DECEMBER QUARTER
| | | | | |
| --- | --- | --- | --- | --- |
|   | Top Growth Suburbs | Dec-16 Median | Sep-16 Median | Quarterly Change |
| 1 | RINGWOOD EAST | $900,000 | $717,000 | 25.5% |
| 2 | CAULFIELD SOUTH | $1,807,500 | $1,450,000 | 24.7% |
| 3 | TOORAK | $4,762,500 | $3,900,000 | 22.1% |
| 4 | BRIGHTON | $2,740,000 | $2,245,000 | 22.0% |
| 5 | ARMADALE | $2,460,000 | $2,020,000 | 21.8% |
| 6 | BROADMEADOWS | $481,000 | $397,000 | 21.2% |
| 7 | PRAHRAN | $1,685,000 | $1,394,000 | 20.9% |
| 8 | MOONEE PONDS | $1,235,000 | $1,030,000 | 19.9% |
| 9 | BOX HILL SOUTH | $1,316,000 | $1,101,000 | 19.5% |
| 10 | MACLEOD | $925,000 | $775,000 | 19.4% |
| 11 | HAWTHORN | $2,470,000 | $2,080,000 | 18.8% |
| 12 | THOMASTOWN | $567,000 | $477,500 | 18.7% |
| 13 | RINGWOOD NORTH | $950,500 | $815,000 | 16.6% |
| 14 | DONCASTER | $1,398,000 | $1,202,500 | 16.3% |
| 15 | DROMANA | $659,000 | $566,750 | 16.3% |
| 16 | UPWEY | $645,000 | $555,000 | 16.2% |
| 17 | NARRE WARREN SOUTH | $577,500 | $500,000 | 15.5% |
| 18 | LALOR | $560,000 | $487,000 | 15.0% |
| 19 | SPRINGVALE | $727,500 | $635,000 | 14.6% |
| 20 | MOUNT MARTHA | $945,000 | $825,000 | 14.5% |
| | | | |
| --- | --- | --- | --- |
|   | Most Affordable Suburbs | Dec-16 Median | Quarterly Change |
| 1 | MELTON SOUTH | $285,000 | 5.6% |
| 2 | KURUNJANG | $309,000 | 0.5% |
| 3 | MELTON WEST | $352,000 | 1.9% |
| 4 | PAKENHAM | $410,000 | -0.1% |
| 5 | SUNBURY | $412,000 | -3.5% |
| 6 | WERRIBEE | $415,000 | 6.4% |
| 7 | WYNDHAM VALE | $415,000 | 6.4% |
| 8 | HAMPTON PARK | $430,000 | 0.2% |
| 9 | CRANBOURNE | $442,000 | 13.3% |
| 10 | HOPPERS CROSSING | $445,000 | 6.7% |