Arch 10 sets new standards for luxury homes with custom designs and sustainable features in 2022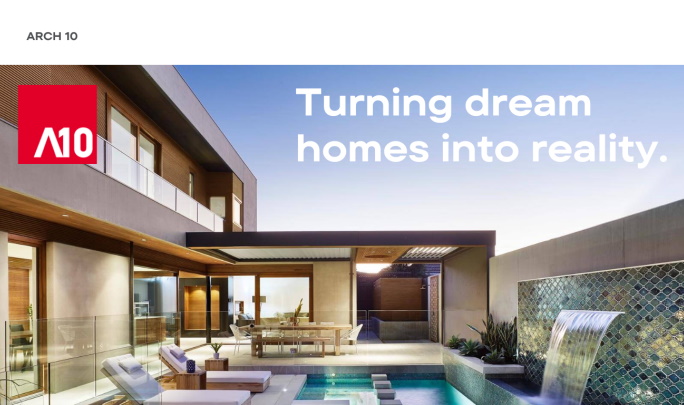 Arch 10, Melbourne's leading luxury homebuilder, combines modern designs with advanced construction techniques to build homes that reflect the future.
At Arch 10 luxury homes, we build modern, sustainable homes that reduce operating costs and utility bills and reduce the environmental footprint of new homeowners.
Through green building practices and a reduction in the use of non-renewable resources, we can reduce pollution and unwanted bills. Our sustainable homes utilize energy-efficient solutions and use less water, which contributes to lower maintenance and operation costs.
In addition, sustainable homes usually have higher property values and are expected to continue rising in value as Melbourne's environmentally-conscious trend continues.
A Brief Overview of Arch 10
We build homes throughout Victoria, from Elwood to Mount Waverly, with over 50 years of combined experience. By meeting the needs of both our customers and our team, we ensure the satisfaction of both parties.
The homes we build have been featured in articles and TV shows, including 'Build me a Home,' which highlighted one of our energy-efficient homes, 'Best Houses,' which showed one of our more unique designs, and C+A Magazine, which focuses on concrete in architecture.
With a dedication to details, our team has won numerous custom builder awards including the Master Builders Victoria award for best custom home $1m-$3m and nominations from the Masters Builders Association of Victoria for "Young Builder of the Year" and "Master Builder of the Year".
Arch 10: Why Should You Use Us?
For every project, customers trust Arch 10's commitment to deliver the best quality and service. We are committed to delivering your project on schedule and within budget, as we know that building a new home can easily extend beyond its scope.
Arch 10 completes all work in-house by Melbourne builders and designers. End-to-end building solutions are provided that include every aspect of the building process, starting with the initial design and ending with the finishing touches.
It's great to be able to build the home of your dreams with Arch 10. The entire building process is tailored to your needs and budget, and every detail is considered.
Luxurity doesn't always have to be expensive. Our homes have high-end fittings and finishes at a fraction of the cost of comparable homes.
Keep an eye out for more news about Arch 10 and our commitment to raising Melbourne's standard of luxury homes.