4 Reasons Why Windsor, Melbourne is a Dream Place for Creatives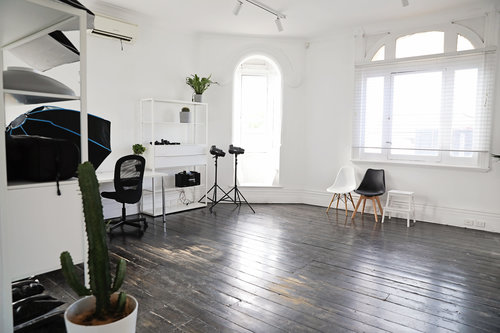 As any creative person will tell you, there is almost nothing more integral to their process than the environment in which they find themselves. For this reason, creatives must be able to find an appropriate place to reside.
Around the world, creative neighbourhoods are popping up left, right, and centre. These neighbourhoods tend to be more urban, walkable, and mixed-use. They also tend to offer affordable housing, excellent public transportation, creative hangouts, and cultural anchors.
Seems too good to be true?
Read on to learn why Windsor, Melbourne, is a dream place for creatives.


1. Affordable Housing
One of the essential considerations for creatives looking for a new locale is the housing situation. There is no denying that Melbourne is an expensive city, which is why Windsor is such an appealing suburb.
Here, tucked into the narrow streets, you can find a diverse mix of housing, including '60s and '70s apartments, Victorian terrace housing, and public housing. The availability of space means that you can still find affordable photo studio rental rates.
Therefore, it should come as no surprise that in recent years, more and more creatives are looking to make Windsor their home. In fact, over the past five years, homes in Windsor have, on average, increased in value by 95.47 percent. Creatives tend to want to live in or near the neighbourhoods in which they work, which is another reason why Windsor, Melbourne is fast becoming the new hot-spot.
2. Excellent Public Transportation
More than their corporate contemporaries, creatives are generally more concerned with finding a work/life balance. This leads them to look for homes in areas that complement their lifestyle design. Not only is Windsor known for its walkable design, but it also boasts fantastic schools, childcare, and transportation.
In Windsor, there are many transport options readily available. The Windsor train station has frequent, short rides to the CBD, as well as trams and cabs. Furthermore, from here, you have easy access to the city or outer eastern/southern suburbs.
Due to these options, and the city's walkability, most residents find that they don't need a car. As an incredibly safe suburb, you can walk around Windsor at all times of the day and night and not encounter any issue. You may just get distracted by all the dogs on their daily walk!


3. Creative Hangouts
It is highly likely that as a creative, you want to be surrounded by other creative professionals. Having a wide array of cafés, restaurants, and bars in the neighbourhood means that you have access to places where other creatives are likely to be. It also ensures that other people are going to come and visit, which adds to the social vibrancy of the area. It is in these spaces that you are going to find unlimited opportunities for social interactions.
Windsor certainly has an abundance of these types of eating and drinking establishments. When you add up all the coffee shops, music venues, and other spaces in the area that play an essential role in a creative worker's life, you can see why Windsor is one of Melbourne's hippest suburbs. Not to mention that an increasing number of smaller innovative firms are relocating to the area as they also benefit from and require creative neighbourhoods to function.
To get started on your "Windsor-creative-space-tour" grab a coffee from Tusk Cafe Bar, a beer from Hoo Haa Bar, and food from Tyranny of Distance. In just a couple of meals, you will be able to see for yourself why Windsor, Melbourne is a dream place for creatives.


4. Cultural Anchors
More than just food and drink establishments, creatives want to live near cultural anchors. Generally, these include universities, specialised arts colleges, galleries and studios, performance venues, and theatres. These provide entertainment, social opportunities, and constant streams of inspiration for creatives in the area.
In Windsor, you have plenty of cultural anchors. The most notable is the Astor Theatre, a single-screen art deco gem dating from 1936. Also, Windsor has Artists Lane (or Aerosol Alley) which is the location of an always-changing graffiti scene created by local artists.
Whether you are looking for your forever home or a video studio hire in Melbourne, Windsor is the place for you.
What do you think creatives need in a locale? Are these four aspects vital to you?
Let us know your thoughts and any relevant experiences you have in the comments below!

AUTHOR BIO
Adam Jacobs is the owner of Windsor Photo Studios in Melbourne, Australia and Managing Director of Bubblegum Casting, the country's longest operating modelling, talent and casting agency for babies, children and teens. Adam is a creative digital marketer focused on growing companies' online presence and performance using both tried and true as well as cutting-edge growth marketing and growth hacking tactics.