THINGS TO CONSIDER BEFORE BUYING MASCARA ONLINE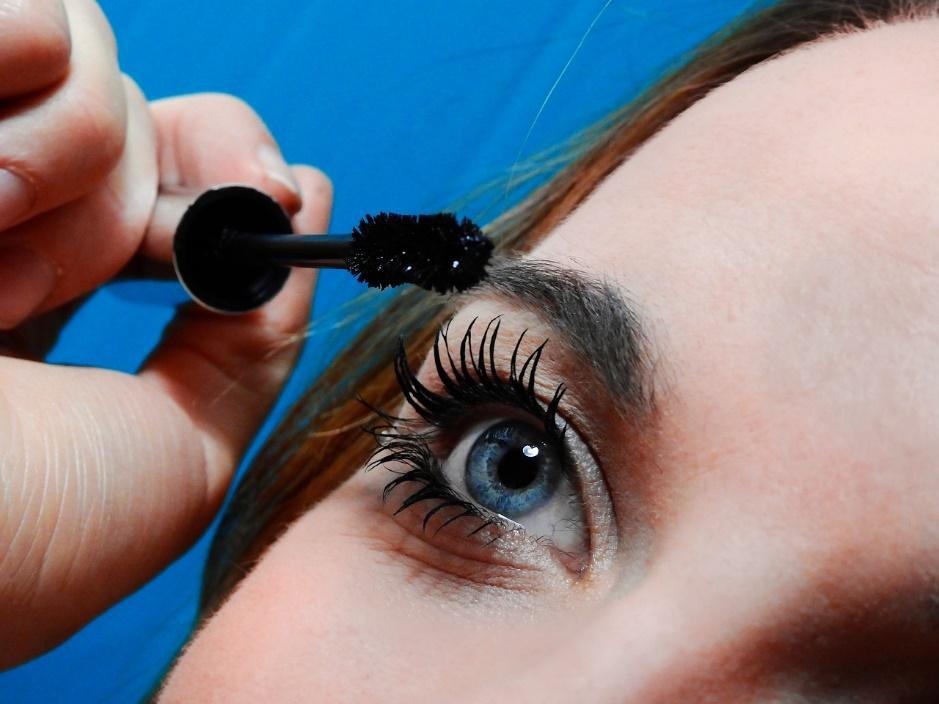 Makeup has become an essential part of our society, and it has transformed the lives of many. Like other makeup products, mascara pops up the eye look. You can easily find thousands of brands selling mascara in stores, and you can also buy mascara online. Online shopping is becoming a preference for buyers as it saves your time, and you can shop from the comfort of your homes. Our eyes are sensitive organs, and need special care, and when you buy eye makeup, make sure you get the best product in the market.
Here is a list of few things that you should consider before buying mascara online.
Never Compromise On The Quality
It's better if you buy makeup from the stores and personally inspect the products, but sometimes you like things online and want to order them. If you are buying mascara online, make sure that it's of the best quality. Our eye is a very sensitive part of our body; cheap products with harmful chemicals can harm our eye and cause allergies.
Free Shipping Facility
You should also look for free shipping, the mascara won't cost you a lot, but with the shipping charges, the total amount goes up. It is not wise to spend more money on shipping charges and less on the product itself. Give it a yes, even if you have to wait for extra days for the delivery with free shipping service.
Read Reviews About The Product
Before placing an order for mascara check the online reviews of the product. This is a very useful tip, and you will help you in knowing about the quality of the makeup you are going to order. Think critically about the online review, sometimes the few good reviews might excite you, but the quality might not be good. Take your time and read all the reviews. The previous feedback about the product builds the reputation of the product. Positive reviews will lead you to purchase their products; that's why always read their social media and website product reviews. Some online businesses have their blogs which focus on every part of the product. From possible allergies to the ingredients present in them, they cover everything. If you are picky and have sensitive skin, you should definitely do more research and then buy the mascara or any other makeup product.
Inspect The Product Picture Well
Online advertisement has reached an advanced level, and companies are posting high definition pictures of their products. These pictures give you a visual feel, and you can inspect the physical features of the mascara you are going to order. There will be multiple photographs from different angles, and you can easily check and see if you like it. The navigation of the products on the online store website must be user-friendly and efficient. The product picture is a good way to communicate with their customers; therefore, online business posts good quality pictures of their products. If you find the product pictures misleading then think twice before ordering.
Read The Product Description Online
Every online store has a product description alongside the picture of the product. Product colour, size and other physical features are mentioned in this description bar. Some stores even have the chemical properties of the mascara written on their sites. With the description, you should also note if they have online payment and cash on delivery options available. Sometimes you don't want to give out your account, then the more convenient option for you would cash on delivery. The information provided on the site should be a detailed one, if they are flexible with their return and cancellation policies, then it's a good deal. Read everything carefully.
Easy Application
The mascara should be easy to use; the length of the mascara determines if its user was friendly. Too long and too short wands are hard to use, pick a mascara which has the perfect application wand. Sometimes you feel like you have created a clumpy look, this happens because you are not comfortable with you mascara wand size. For highly defined lashes, pick the top quality and smartly designed mascara. The eyelashes protect our eyes from the environmental containments and particles; the ingredients in your mascara should keep the lashes moisturized. Soft and moisturized lashes function normally. The overload of ingredients on your lashes won't let your lashes do their job, therefore while reading the description select a mascara that has oil and moisturizer. For summers you can choose non-oily products.
Must Last Longer
Your mascara should have the ingredients that will give your lashes a long-lasting look. In a busy schedule, you do not get time to redo your mascara multiple times a day. The colour and length of the lashes must be kept intact by your mascara. As you will be using your mascara every day, make sure to pick the one that has healthy ingredients and is parabens free.
Must Be Easy To Remove
A good mascara is the one which comes off easily, and you don't have to scrub your eyes to take it off. At the end of a tiring day, the last thing you want to do is spend your time on mascara. The stubborn ingredients of a low-quality mascara are hard to wash off. This is why quality should never be compromised when buying makeup products online. Applying mascara and looking flattering in it is easy, it should be equally easy to remove your mascara. There is a mascara base available if your mascara doesn't hold your lashes firmly. The mascara fibres and pigments should be of top quality, and this will create a defined and clean look.
It Should Have A Quick Dry Effect
The mascara you buy should have a quick dry quality and must be effective. If your mascara does not possess these qualities, then it's time to change your mascara. Your lashes often need multiple layers of mascara, and you will be able to apply more layers if it dries quickly. The ingredients need time to settle on your lashes, and if you are in a hurry, you don't want to wait extra seconds for the mascara to dry. When the mascara does not dry quickly, there are chances that it will go into your eyes. The ingredients present in your mascara can be harmful to people who have eye infections and who wear contact lenses. You must check the expiration date of the mascara before ordering, and some makeup products come with an expiry date. While other products are supposed to be used for a few months after the first application. It's written on every product, and if it's missing, it means the standard rules have not been followed.
It Must Give Extra Volume To Your Lashes
Mascara is used to giving volume, length and colour to your lashes. If your mascara fails to do these, then look for a good quality mascara online that guarantees the volume up look for your lashes. Apply the mascara from the root to the tips, and they should not clump together, the inbuilt moisturizer in a mascara helps to keep the lashes clump-free. To gain extra volume, you can apply powder on your lashes and then put mascara. For lengthening the lashes you can use spiky wand mascara, this mascara grips the lashes from the root, and when you move the wand, it comes out neat.
10 Select A Mascara Type
There are many kinds of mascara, if you are ordering your mascara in summers then pick a waterproof mascara. Sweat can create a smudgy look if you are not using a waterproof mascara in the summers. Other types include length, volume and curl based mascaras, depending on their names their wands are designed accordingly. The mascara you are ordering should have a top-quality bristle, and this will give your lashes the best look. Makeup brands have other formats of mascaras other than the common tube one. Cream and cake mascara are also good options if you are looking for more options online. If you are someone who likes organic makeup, then there are mascaras made out of natural ingredients. You will find them online and in stores, the organic ingredients are made out of leaf juice and plant wax. Natural mascaras too are clump and flake-free. In countries where CBD oil is not banned they have mascaras made out of CBD oil, and it's available for sale online. If your lashes are small, then you should look for a mascara with small bristles, this will easily reach all you lashes easily and give you a flawless look.
Before buying anything online read the reviews first and always order from a reliable online store. Mascara makes your eyes look bigger, and without it, your makeup looks incomplete. Ordering mascara from an online store is a safe option, but you should take all the necessary steps and check the quality before ordering. People with eye infections can order mascaras made out of organic materials.