A Few Common Kit Homes Mistakes You Should Avoid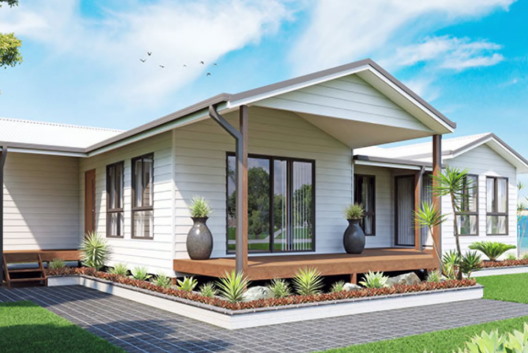 Although kit homes can be a fantastic option for people on a budget or simply want a fuss-free build that they can potentially construct themselves, that doesn't mean that they aren't without their potential pitfalls. Just as with any other kind of build, unexpected things can happen that make small problems much worse than they need to be, so in this article we take a look at some of the more common problems that you should be preparing for with a kit home build.
Planning makes perfect
If you've dedicated a good amount of time to working out what kit homes in Port Macquarie are right for you and have committed to a design, your work is far from over. There are a few important planning steps that you will have to take into consideration to ensure that you don't waste unnecessary amounts of time and money. The first thing you should keep in mind is in relation to tradie scheduling – we're sure that you want to get your build done as quickly as possible (just like anyone else), but scheduling certain tradespeople too close to others that need to do foundational work first can quickly spell disaster, as you might have someone rocking up that simply cannot do their work – but you'll still have to pay them. Another planning consideration you should make involves the positioning of your house – if you haven't built a house before, it's easy to forget that positioning is very important, as the direction your house faces can dramatically influence things like temperature fluctuation during the seasons, as well as your privacy.
Money saving isn't always simple
Although one of the big advantages for people investing in a kit home is saving money by doing some of the build themselves, make sure to only do the bits that you're qualified to do. If you don't have experience doing plumbing, roof tiling or laying down a slab, you shouldn't be doing it at all, and your mistakes will end up costing you a lot more than it would cost to hire a professional. Related to this is skimping on advice before your build commences – a little bit of advice from a professional, while potentially incurring some kind of cost, also has the potential to save you a significant amount of money in the long-term. Your kit home is an investment, and it should be treated as such whenever possible – you get what you pay for, and although kit homes can be extremely affordable, you shouldn't take this as a challenge to skimp on costs wherever possible, as these assumptions will cost you even more later on.
Treat it as an investment
Although kit homes represent an amazing bit of value as compared to a traditional custom home, it's good to keep in mind that taking shortcuts is never a good idea. Going for the cheapest option at every turn will soon have you regretting your choices, as your new realestate investment should mean you enjoy it, not that you cut corners wherever possible to create the cheapest build possible. Instead, treat the money saved with a kit design as a way to spend money in other places where it matters in your home, such as fixtures, fittings and landscaping.