4 Outstanding Benefits of Fresh Produce Delivery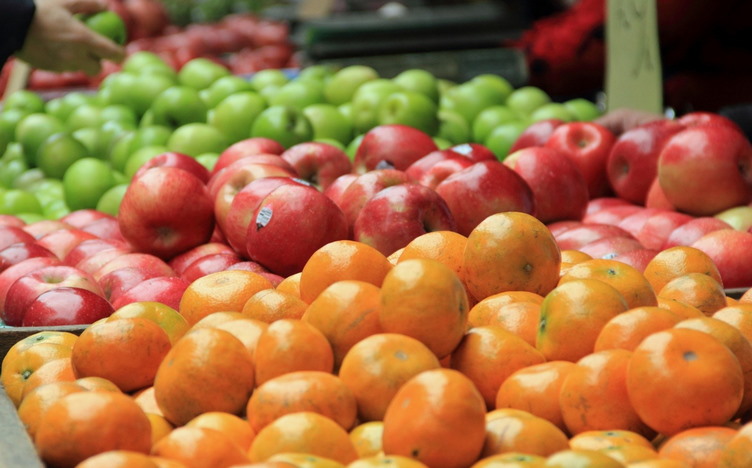 Do you want to add more fruits and veggies to your diet? Besides regular options like the supermarket and local market, you can also go with fresh produce delivery. The Australian government recommends people to eat at least 5 servings of vegetables and 2 servings of fruits daily. It provides you with lots of vitamins, minerals, and enzymes to help meet your daily needs. The nutritional benefits you get are among several perks:
More Convenience
Australians greatly dislike some aspects of grocery shopping, including over 1 in 5 who hate dealing with out-of-stock items and long checkout queues.
A good alternative is fresh produce delivery. One of the main factors is, we tend to need fresh supplies more often due to produce having a shorter shelf life. This can be an issue if you look in your fridge to discover you are out of fruits or veggies for tonight's home-cooked dinner.
When you get fresh produce delivered regularly to your home, this solves the problem. You will have everything you need for a chicken & sweet potato casserole, blooming onion, or kiwi pie. You can even do meal planning, so you will know what ingredients you need for the next week. Then order the produce boxes you need.     
Nutritional Value
Throughout our lives, parents, teachers, and doctors often tell us "eat your veggies." A recent report showed that about half of Aussies weren't eating enough fruit, and two-thirds weren't eating enough vegetables, according to Csiro.
There is no single "healthiest food" that provides all the daily nutrients you need. So it is essential to eat a wide range of healthy foods to get all the daily nutrients you need. Some possible options include:
Chillies

Garlic

Grapes

Kiwis

Mushrooms

Oranges

Pears

Strawberries

Watermelon
Antioxidants are another important nutrient found in produce. They serve a vital role in fighting "free radical" molecules that attack healthy cells which boosts your overall health.
Meal Variety
Surveys show that three-quarters of Australians eat at least one home-cooked meal daily. However, it can be easy to get in a rut and prepare the same dish over, and over again.
A produce box can help with this situation. For example, you can add ethnic dishes like Mediterranean or Asian. Another option is to prepare more of certain dishes like soups and casseroles. Even trying out new fruits or veggies is an option.
Specialized Boxes
You can also pick boxes that include certain types of items, including:
Mediterranean

Soups

Seasonal Fruit

Asian

Casserole

Veggie
There are some of many customized produce boxes you can pick. They can provide you with everything you need for breakfast, lunch, dinner, desserts, and snacks.
You can even order combo boxes like fruits and veggies. This provides more variation. It allows you to mix and match the box's contents so you can prepare a light lunch, hearty dinner, or delicious dessert.
The most convenient option is to do meal planning for the next week, so you will exactly know what you need for those days. Then you can pick the fresh produce boxes that contain everything for your recipes. IF you have extra ingredients, you can always use them for a light and healthy snack.
If you want to add more flavour, variety, and convenience to your meals, then consider fresh produce delivery. From apples to avocados, and from carrots to kale, you can find everything you need for next week's meals. Think outside the box for meals but use fruits and veggies found inside it!