Why Is Scheduled Crane Maintenance Necessary?
Do you visit a doctor for regular health check-ups? If yes, then it implies that you are fully aware of the importance of taking preventive care.  
Now, just like your body needs constant attention, the machinery and equipment kept within your premises also needs constant attention. Forklifts, conveyor belts, laser cutter, grinders, and overhead cranes are a few of the equipment pieces that are used in commercial and industrial spaces.  
Irrespective of the type or number of the machines and equipment that you have bought or rented, all of them should be maintained well. Regular care and maintenance are necessary to ensure that your equipment and machinery run efficiently and safely at all times.  
For your needs regarding
crane maintenance
, you should hire the services of a reputable company. Most of the crane manufacturers provide services for repairs and maintenance. If you are receiving such services from the same company from which you have purchased your cranes, then you might get a good deal. You can extend the lifespan of your cranes by keeping them in top condition.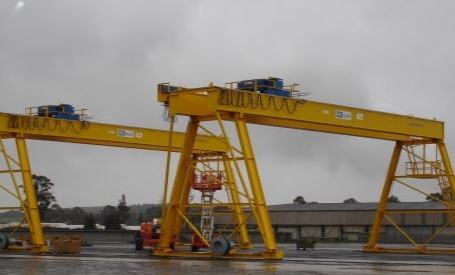 Scheduled Maintenance of Cranes: What Does It Involve? 
A crane is an incredibly large, heavy, and strong piece of equipment. Overhead cranes are available in different types, such as overhead bridge cranes, gantry overhead cranes, jib cranes, workstation cranes, etc. A crane is used for lifting and moving heavy objects.  
Overhead cranes are used in several applications across various industries, such as automotive, construction, mining, shipping, and more. They are able to move a wide range of heavy materials. Cranes can handle even the toughest and challenging situations. You can move items from one place to another within your premises. If cranes don't function optimally and safely, they can lead to workplace accidents and injuries.  
Preventive care in the form of regular or scheduled maintenance is important for assessing your crane's condition. During the maintenance, the technicians inspect all the parts and components of a crane. They use the latest tools and techniques for carrying out the inspection. 
The technicians perform various safety checks to confirm whether your crane is working fine or not. Along with safety checks, mechanical checks are also conducted. The technicians inspect the crane by keeping in mind the environments in which it is used. They make sure that your crane performs well throughout the year.  
Crane Maintenance: Why is it Necessary? 
A crane is a large and complex machine, and like all machines, it requires maintenance and repair. Due to the nature of the machine and the way in which it is built, trying to perform maintenance or repairs yourself can be a daunting task. In the case of many businesses, cranes play a vital role in performing activities.  
So, when a crane stops working properly, the downtime can result in huge business enterprise losses. Timely repairs are essential to prevent further damage and downtime. Unknown faults in a crane can put the lives of your employees at risk. With the help of periodic maintenance, you can become aware of the problems that might affect your cranes in the future.  
In the absence of inspection, repairs, and maintenance, your cranes will perform badly time and again. Repeated and frequent incidences of malfunctioning of a crane can affect its functioning and reduce its lifespan badly. When you finally decide to get your crane inspected, it might be too late. 
Crane Maintenance Services: How to Choose? 
Many companies offer services for the maintenance of cranes used in different industries and environments. The quality of crane maintenance services plays a key role in the functioning of cranes. When a crane is inspected to identify and correct faults on time, it performs smoothly. You should choose the right company for receiving services for maintaining your cranes. 
You can find the companies that operate in your region by using the Internet and local directories. You can also ask your friends if they know a reliable crane maintenance firm. After you list down all the firms that provide services in your region, you should gather more information about them.  
Location of the firm, frequency and quality of the services, and fees charged by the firm are some of the details that you should find out. You should read the online reviews written by former and existing customers of these companies. Then, you should get a quote for the cost so that you don't receive any surprise in the form of hidden charges. 
Wrapping Up 
The years of experience possessed by the company you choose to inspect, repair, and maintain your cranes matter a lot. If you use cranes in your business, maintaining them is a must.