Spicers Peak Lodge Wins the Luxury Accommodation Award at the 2015 Queensland Tourism Awards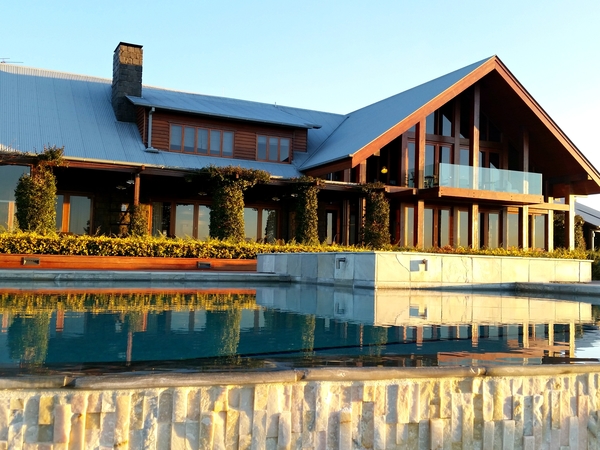 Brisbane, QLD: Spicers Retreats is proud to announce that Spicers Peak Lodge won the 'Luxury Accommodation' award with a gold at the 2015 Queensland Tourism Awards which took place at the Brisbane Convention and Exhibition Centre on Friday 13th November.
It was the third time Spicers Peak Lodge, one of two winners representing Southern Queensland Country, has won this prestigious accolade.
The awards, which cover Queensland's 13 tourism regions, are judged on five key categories; tourism excellence, business planning, marketing, customer service and sustainability.
According to David Assef, Managing Director of Spicers Retreats, "Everyone at Spicers Retreats is absolutely thrilled that Spicers Peak Lodge has been recognised by the industry."
"At Spicers Retreats we have developed our own brand of unique luxury which Spicers Peak Lodge has honed to perfection. Luxury is so much more than bricks and mortar, it is all about the whole experience. The team at Spicers Peak Lodge work seamlessly to go above and beyond guests expectations, giving every guest the best luxurious experience for them."
General Manger of Spicers Peak Lodge, and first time winner of this award, Helen Kretschmann comments, "For us at Spicers Peak Lodge it is about creating an immersive luxurious experience which gives guests unforgettable moments and memories. We are delighted to have been recognised for our unique brand of luxury."
This awards follow a series of awards and accolades for Spicers Peak Lodge this year including; the 'Best Culinary Hotel Award' at the 2015 World Boutique Hotel Awards, two 'Chef Hats' for The Peak restaurant at the Brisbane Times Good Food Guide awards, and two 'Wine Glasses' at the Gourmet Traveller 2015 Wine List of the Year Awards.
For more information or to arrange interviews please contact Laura Prittie at Horizon Communication Group:
laura@horizoncg.com.au / (02) 85725628 / 0415763473
About Spicers Retreats:
Founded in 2003 with Spicers Peak Lodge in the mountains of Queensland's Great Dividing Range, Spicers Retreats now boasts six award-winning destinations across South-East Queensland and one in the Hunter Valley in New South Wales.
Established by Graham and Jude Turner, co-founders of Flight Centre Pty Ltd, Spicers was born with a desire to share the unique Queensland experience. Each Spicers Retreat represents an escape into incredible landscapes, personalised service and attention to detail.
Every Spicers property is different, yet they all share a dedication to high quality accommodation and an authentic Australian style of hospitality. Spicers Retreats prides itself on its special brand of 'relaxed luxury' – where each property is an experience reflective of its particular location.
For more information, images or to book your Spicers experience visit: http://spicersretreats.com/