5 Things You Shouldn't Do In Auckland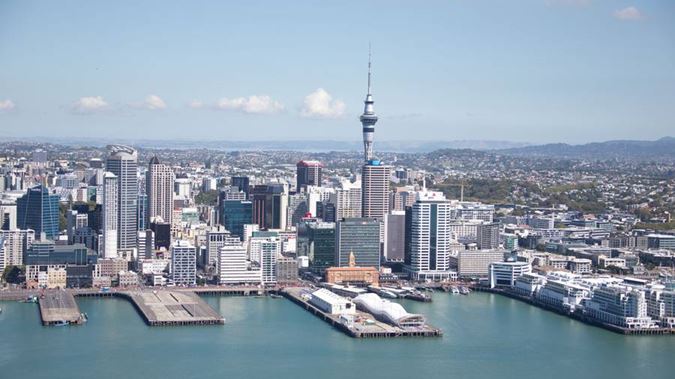 When you're road tripping through New Zealand, you want to make the most of your time. You want to travel the right route and visit the right places to create a road trip that's both satisfying and memorable. What you don't want to do is waste money, spend too much time in your campervan hire New Zealand, or waste time at a spot that you don't love. So, be discriminating as you design your Auckland road trip itinerary. In addition to exploring the must-see sites, understand that some activities that just aren't worth the effort. Here are five things that you shouldn't do in Auckland.
1. Visit Rainbow's End
Theme parks can be memorable experiences, allowing you to feel like a kid again, hopping from one ride to the next. For thrill seekers, theme parks can even get that adrenaline flowing as you tackle scream-inducing roller coasters. However, not all theme parks are created equally. Auckland's Rainbow's End is a theme park that leaves a little something to be desired. The theme park is now a few decades old, and what it has to offer might be disappointing to theme park-goers who are accustomed to more glitzy attractions. Since there's so much outdoor fun to have in Auckland, save your money and your time for a better activity than Rainbow's End.
2. Travel Alone at Night
Safety is always a priority when you're travelling, and poor decisions just might result in increasing your risk of being a victim of a crime. Auckland is a large city with a population exceeding 1.6 million. Like any big city, crime is always a concern, even if much of the area is safe. Don't find yourself walking through the heart of Auckland by yourself at night. The crimes in this area are typically crimes of opportunity. If you're travelling alone, looking like a tourist, and possibility even being lost or confused about your location, a potential criminal might take advantage of your situation. While you don't always have to be looking over your shoulder in Auckland, you do want to be cautious. Solo travelling at night can be risky anywhere, so be sure to avoid that to reduce your chances of falling victim to a crime during your road trip in your campervan hire New Zealand.
3. Drive Through Town Without Checking Traffic
Traffic is synonymous with big cities, and Auckland is no exception. Gridlock is a real problem in Auckland, especially during rush hour. So, don't make the mistake of hopping in your campervan hire and heading to your next site without considering road conditions and time of day. To speed up your journey, avoid some of the area's major traffic arteries. These include Tristam Avenue, Onewa Road, Lincoln Road, and Te Atatu Road. If you need to hop on these major arteries to get to your destination, stay off of them during morning and evening commutes. Otherwise, you'll just waste time better spent relaxing in your campervan hire or enjoying some time outdoors. So, don't take on Auckland traffic without some guidance.
4. Overschedule Your Trip
There's a lot to see and do in Auckland, and you'll probably create an ambitious itinerary to allow you to fit everything in. Whether you want to check out the Sky Tower or Auckland Harbour Bridge or enjoy a day spent in the sun at Waiheke Island or Rangitoto Island, you won't find any shortage of activities in the area. However, one risk of visiting such a tourist-friendly city is that you cram too many activities into your day. When you do, you don't give yourself adequate time to enjoy each activity. Instead, you're too busy worrying about sticking to your schedule and getting to your next destination at the right time. So, when you devise an Auckland itinerary, be sure to include ample time to enjoy each destination. When you do, your visit becomes richer because you can truly immerse yourself in every experience.
5. Visit the Big Wheel
When you're searching for Auckland sites to see, you might see the Big Wheel pop up on some of your lists. Its name alone might pique your curiosity. You might even wonder if the Big Wheel is a Ferris wheel that you can hop on for expansive views of the city. Instead, the Big Wheel is a historical site featuring -- you guessed it -- big wheels. This historical landmark doesn't have much to offer, other than its striking coastal views. A visit to the Big Wheel isn't worth it, even if you're looking for a selfie. If historical sites interest you, instead spend the day taking in culture and history at the Auckland War Memorial Museum.
Be selective when you're planning a trip to Auckland in your campervan hire New Zealand. This bustling metropolis has so much to offer, so you want to eliminate any activity that won't truly dazzle you. Plus, you want to ensure that you stay safe and avoid frustrations like traffic as well. By considering these five things you shouldn't do in Auckland, you can ensure that you design an itinerary just right for your vacation.