10 Ways to Simplify Your Trip to The U.S.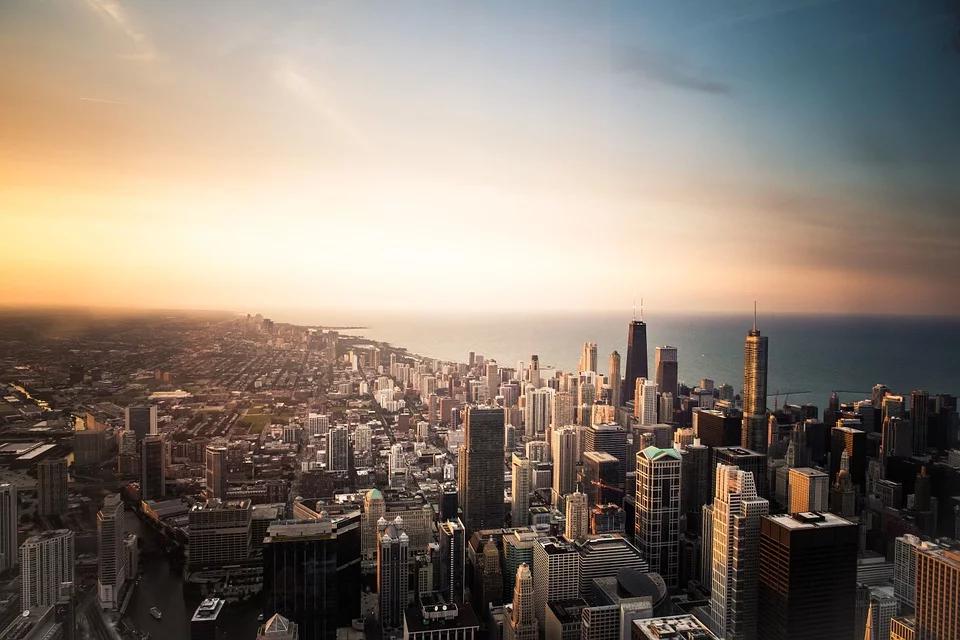 Do you want to spend your tourist stay in the United States? Represented by 50 states, each as rich as the other, the country of Uncle Sam is clearly the most attractive nation in the world. It is known that the country is the first economic, military and technological power in the world, the United States also has a very large cultural and tourist record. From its peaceful coast to its Atlantic coast, from the border with Canada to its border with Mexico, make your stay in the United States a unique moment. Here are 10 tips to help you get organized.
How to leave? Visa or ESTA
Going on vacation to the United States is relatively simple for nationals of countries that do not have major problems with the US visa. For this purpose, if you have your visa, you could go to the United States without any worries and have a good time. Things are even simpler for countries benefiting from a US visa exemption. 36 countries can see their nationals go to the United States without a visa, but with an ESTA request. The latter is defined as the electronic travel authorization system and is very suitable for your tourist stay. With a validity of 24 months, it allows its holder to be able to spend 90 days on each trip to the United States.
Where to go? Make your choices in advance
The prior choice of places to visit is really important. The United States is a federation of 50 states + Puerto Rico which offer a great diversity of tourism. Going to the United States requires special preparation regarding your destinations. So, since you could not visit this immense territory in a single tourist stay, here is a good way to prioritize your getaway:
Cities: Going to the United States without going to certain cities can be a mess. For the first tourist stay, you could choose to make a decent in two or three cities in a huge country. Las Vegas, the gaming casino capital of the world, or Los Angeles are destinations to consider.
Western United States Parks: If you are looking for places in the United States where you can admire the spectacle of nature, these are the beautiful and famous parks of the American West. So, from Yellowstone to Yosemite National Park via the famous Monument Valley, indulge yourself without spreading out.
Large Leisure Houses: If there is one place in the world where the leisure industry is the most flourishing, it is the United States. To this end, from Hollywood to Walt Disney, make your stay a moment to discover these world-famous spaces.
Leisure Parks: Next to the large leisure houses are leisure parks. And if you want to get a feel for what it can be, Orlando in Florida is a destination you shouldn't miss out on.
When to leave? Choose between high season or low tourist season
If you plan to go on vacation to the USA, you must choose the time of your departure. The United States is characterized by a very varied climate from East to West and from North to South. However, we can distinguish three major climatic features on this immense territory: the American East, the American West and the State of Florida.
Eastern America: This is the Atlantic coast of the United States. Here, you could express interest in certain cities like Boston or New York. For this purpose, you should know that in this part of the United States, winter is a little more severe. Can reach down to -10 ° C between December and March, the best times to land on the east coast of the United States are between May and October, with July, August, and September as peak periods tourist season.
Florida: Nicknamed Sunshine State by the Americans themselves, it is extremely hot in Florida. For this purpose, do not be surprised that in this State of the United States the period of high tourist season is in winter. So, while many tourists will flee the eastern United States for its harsh winter between January and March, Florida is crowded with visitors, and housing prices are galloping. September and October are favorable for a peaceful trip with fewer tourist crowds.
How long to spend? Establish the number of days to do
Want to go to the United States? When you have already targeted the places, you would have to visit, this is an opportunity to determine how many days you'll stay.
In addition, other factors can influence your time to stay on American soil. For instance, if your visa or passport expires within a short time, it could cause you to spend as little time as possible in the United States, in order to meet the expiration time. However, the biggest factor that can influence your stay span is your budget, an aspect that will be discussed in the next paragraph.
What budget to plan? Calculate all possible expenses
Having a good tourist stay in the United States means setting a substantial budget. For this purpose, a trip there cannot be improvised. Thus, your budget must consider two essential points: the departure and arrival budget and the daily budget once in the United States. Get yourself a USA sim card as it's a must-have to stay connected at all times.
For the departure and arrival budget: this is the price of the plane ticket. A return ticket is what you need for a tourist stay. Not only will this be required by the American customs, but it is also a good means of pressure not to disperse during his adventure.
Daily budget: consider the following points:
Accommodation: you have the choice between a guest house, a hotel, a lodge, a bed, and breakfast, etc.

Transport: for your movements within a state or between two states, you would need means of transport. You have the choice between taking the local buses, renting a vehicle, a motorbike or even a bicycle. Long distances within the United States will require air travel

The food

Tourist activities: paying for museums, parks and other places of leisure

Souvenirs/shopping: there is no shortage of souvenirs to take home with you in the United States.
These various points considered, you could balance your budget. It is essential to know that a travel budget can vary from one individual to another, the number of people making the trip, but also the destination and the time of travel within the United States.
How to leave? Prepare your suitcase well
Apparently trivial, this point is, however, essential when you want to travel. For this purpose, a few days before your trip, it is important that you have finished packing your bags. These can be kept with you on the plane or placed in the hold. Considering that most of those who make a tourist trip move at least with two suitcases, know that you must consider the following parameters: your handbag or your handbag should not exceed 56 cm long, 45 cm wide and 25 cm high.
Your checked baggage should hardly exceed 23 kg and should be no more than 157 x 158 cm. Also, it is essential that you pack your things in your different suitcases.
These will be searched by customs. Here, for your security, it is advisable to opt for TSA type padlocks, easier to open and offering good security. Finally, avoid carrying with you any dangerous object, narcotics. In short, avoid anything that can compromise you.
Where to go? Prepare your roadbook
Before you travel to the United States, take your time to plan your route. For this purpose, after having identified the places you want to visit, use a map to create a perfect itinerary to facilitate your tourist stay. Additionally, you could set up a specific schedule, like this one, taken from the web:
D1: Arrival in Phoenix and recovery of the car

D2 / D3: Sedona (Oak Creek Canyon, Bell Rock, Slide Rock State Park)

D4 / D5: Hopis reserve

D6: Canyon de Chelly

D7: Monument Valley
The advantage of such a strategy is that you save time and money. Such schedules will streamline your events and organize your plans along with your site seeing as well. These also help you simplify your travels and make them less hectic and stress-free.
Conclusion
It is always a good idea to keep some cash with you when you go to the United States. However, the bank card is much more suitable for your various operations. It is accepted all over the United States. Moreover, whether it is your business trip or recreational it should be memorable in any way so to avoid any hurdles you should plan most of the stuff beforehand. Your only focus should be on collecting memories and make the fullest of your travel over there instead of fretting over petty issues.