Here's How You Can Save Money on Your Trips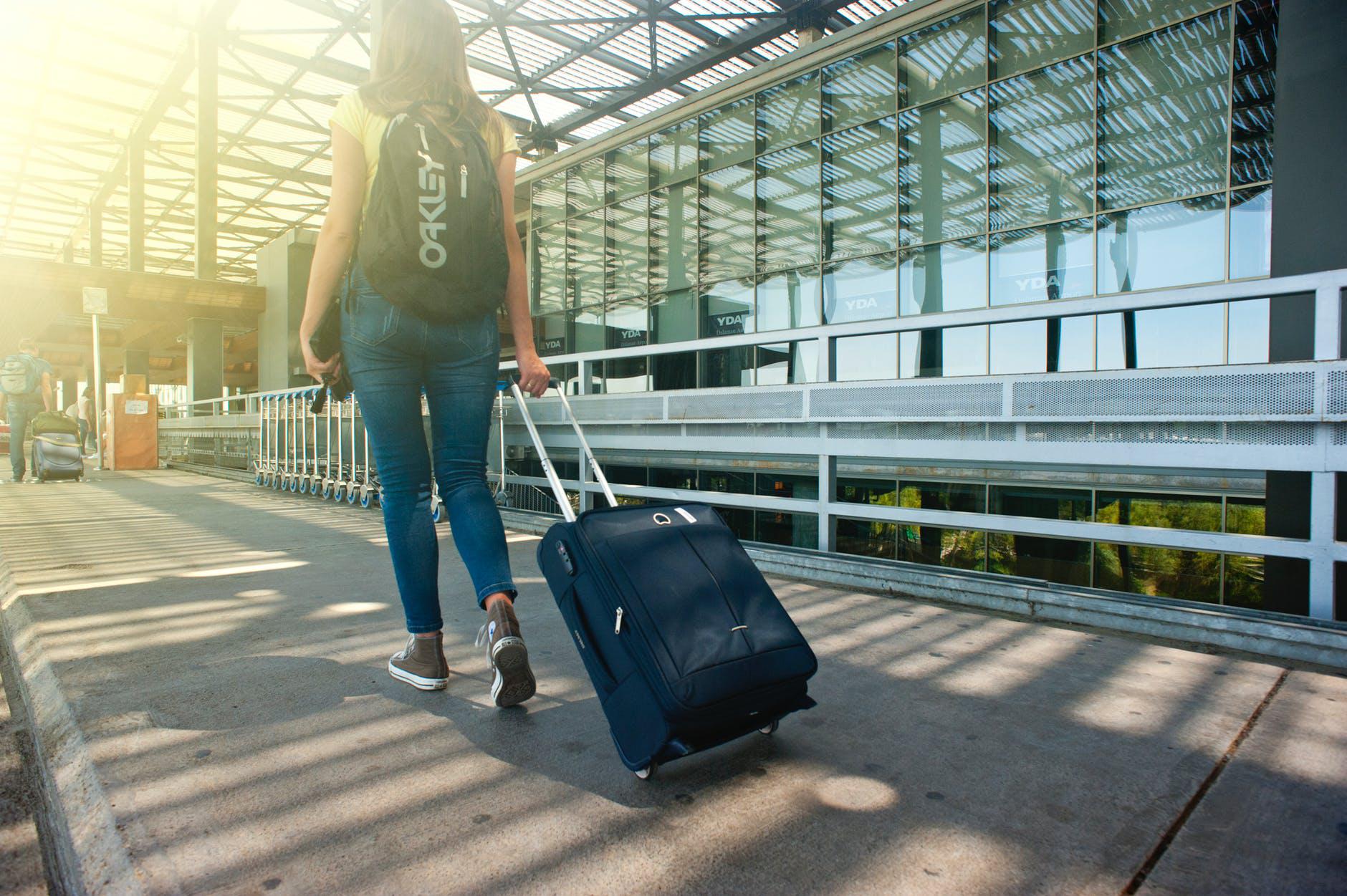 Congratulations! We see that you have finally saved up for a vacation to your dream location! It takes months, if not years, to save up for a holiday when you are perpetually short on your monthly budget. But is saving for a holiday all there is to it? Would you preferably exhaust all your savings on vacation or try and also save some money while you are on the trip? We would advise the latter.
While planning a vacation trip, you must go through all your available options and pick an itinerary that costs you the least money. It is challenging since you may have no detailed knowledge of your travel destination. Even though the internet is full of reviews, recommendations, and tips, it may still be quite debilitating to make an appropriate and wise choice.
It may also be very confusing to decide where to spend and save your money. Should you rent a hotel room, a car hire Brisbane airport service, get yourself a tour guide or go shopping? You must make a thoroughly researched cost plan for your expenses on the trip. It will help you figure out a cost-efficient strategy for your travel.
It may be perplexing, but do not worry because we have got you covered. We have listed down ahead a few fantastic and effective ways of how you can save some money on your next holiday trip.
Do All the Research in Incognito:
It is a known fact that whatever we do on the internet can be watched and analysed by other parties. It is the reason why once you search for baby products, you end up seeing an exceptionally high number of online advertisements relating to baby items.
Incognito mode prevents your browser from collecting cookies. It is these collected cookies that help sites track your activity. It helps travel service providers to track your movement through the travel sites you visit. By viewing your move, hotels and other travel service providers can raise their prices to lure you into purchasing them out of desire.
Through the use of hidden activity around the internet, you can save yourself from being misused and giving into wishful shopping. You can safely conduct and extensive research and select options that offer the most efficient and cost-effective service.
Travel on A National Holiday:
Even though this may not be possible if you have a family get-together to attend, but if you do not, then let us tell you, booking an air flight on the day of a holiday cuts down your airfare costs. Travelling on the day of Thanksgiving, Christmas, Easter, etc. can help you save a significant amount on your ticketing expense. The difference is massive. It is mostly because this is the time when people choose to travel the least owing to the festivities they would like to enjoy and celebrate.
Save On Currency Exchange and Foreign Transaction Costs:
It is a fact that when you travel, you will need to spend money on various things such as food, shopping, leisure activities, etc. Hence, you would need to have some monetary card or cash on you. However, the way you use either your credit or debit card and your money can incur you some extra expense. Here's how: Banks cost you a foreign transaction fee, which usually amounts to 1% to 3% of your total payment on every transaction you make outside of your country. It becomes enormous when collectively paid.
Also, getting your money exchanged at the airport or any shopping space will cost you a more significant expense than getting them exchanged at a local bank before leaving for the trip. Small and tiny measures are what will make you save a massive amount at the end of the day.
If you are a group of family and friends travelling together and are not too particular about your privacy, then get yourself a shared space. It will give you significant savings on your hoteling expenses. Certain hotels or hostels offer shared rooms and halls. These hostels have bigger rooms with three to four beds in them. You can utilise these and save on your living costs.
Besides, your trip will be more about travelling, and you would most probably spend very little time in your hotel or hostel room. Cutting down on the hotel expense will give you significant savings.
One of the other major expenses on your trip would be eating out. You cannot take food along, but yes, you can pack tummy-filling snacks which you can use to replace the eat out sessions of yours. Packing sandwiches, making pasta boxes, salads, etc. are some options you can carry in your suitcase and keep in your hotel room.
It is a fact that fancy restaurants charge you your kidney. It will break your bank if you opt to eat at fancy restaurants every day of your trip. Plan smartly ahead of your journey and look into all the local eateries and shops at your travel destination. The research will also let you know about all the right places, which will make your spending worthwhile.
Opt for Places That Offer Meal Packages Along with The Stay:
Places that offer meal packages along with space for staying may charge a little extra for the food. However, it might still be less than what you would have to spend if you eat out every day. Search for hotel options that provide an all-inclusive package; it might cut down on your overall travel cost.
Often, hotels, as a part of their promotion schemes, offer free breakfasts to the guests. Since it is free of cost, it could lead to both a bitter and an excellent experience. However, if you are low on your budget and want to save a few bucks on your food expense, then it is a good option. Search through all the hotels that offer free meal packages and select those.
Pick an Oddly Timed Flight:
We all hate late night flights. It is because these flights ruin our sleep and make us cranky. Most people prefer to take trips that do not clash with their sleep routine; hence, this brings you an opportunity to save some cash. Least demanded flights are offered at cheap tickets because airlines love doing business. Choose an early morning flight and see how your fares drop.
Negotiate the Hotel Charges Directly:
The middleman between you and the hotel may charge you a ton as their commission. Instead of getting looted, try and reach out to the hotel yourself for direct interaction. It may help you negotiate rates, and the hotels may also charge less to customers that reach out directly.
Stay Updated on Cheap Fares Through Newsletters and Magazines:
One great way of saving on holiday trips is to stay updated on cheap and discounted airfare offers. There are specific newsletters and magazines you can sign up to which would inform you of the latest offers and discounts. However, it will only be helpful if you are continually planning a trip or another to different fun destinations.
Carrying a water bottle on, you can immensely reduce your costs. It is because a water bottle will cost you somewhere around $1 to $3. If you have a family with you, then your water-consuming cost can add up to a vast amount. Hence, it is a better option for you. You can also look into options that come with a built-in filtration system in case you are travelling to a place where drinkable water is not frequently available.
Carrying your water bottle may also aid in reducing your carbon footprint since plastic bottles are harmful to the environment.
Discount cards or multiple activity passes are often offered for travelling and visiting places. Before planning your vacation to a home, look into the multi attraction-passes available. These cards will help you save on the cost required for visiting and exploring the destination. It will be a waste to go on a vacation and not visit the famous spots and experience the activities. Therefore, it may be helpful to search for cost-saving discount offers and get them for your trip.
If you are someone who does not often travel, then it is better to save up on spending money on suitcases. Instead of purchasing luggage bags, borrow some from your friend or siblings to carry with you on the trip. Also, pack less. It will help you reduce the need for more luggage bags.
Conclusion:
Saving up on vacation may seem like a tedious job since it is your vacation, and saving up while having fun does not seem like a fun thing. However, making smart and tiny tweaks here and there in your vacation plan can give you huge savings. You do not have to compromise much on your fun; make sure you follow some of our fantastic money-saving tips, and you are good to go! Enjoy!