6 Incredible Places To View in New Zealand - Have you seen them?
Written by

NewsServices.com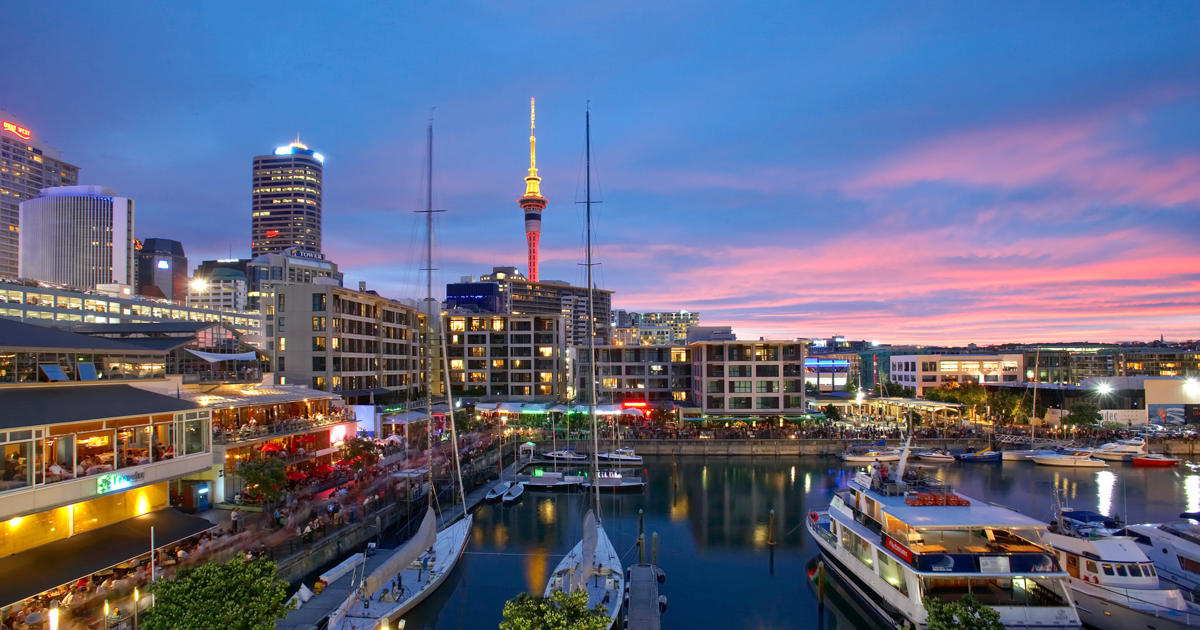 New Zealand has some of the best scenery in the world, with stunning mountain ranges and incredible views no matter where you go. The beauty of the country is nothing short of breathtaking, and it attracts visitors from all over to take in the sights of New Zealand and experience everything it has to offer. New Zealand is particularly popular among photographers as well as people who simply enjoy amazing photography.
While the entire country is nothing short of amazing, there are a few spots that stand out as the most beautiful in New Zealand. If you're interested in visiting the country or finding out more about what New Zealand has to offer, you definitely won't want to miss out on these locations! Of course, there are lots of places that didn't make it to our list but are still worth visiting, and you might also want to check out an online casino while you're in the country. For our list of the top six places in New Zealand, read on.


Rotorua
Rotorua town is set on the lakeside of Rotorua lake on the North Island. It's particularly famous for the geothermal activity of the surrounding areas, and visitors to the town can easily travel to a variety of interesting locations nearby. You can take a trip to the Kuirau Park mud pool, Te Puia's Whakarewarewa Valley, and witness the incredible 30m-tall Pohutu Geyser. This area is steeped in rich Maori history and tradition, and it's worth paying a visit to the New Zealand Maori Arts and Crafts Institute to learn more about the local culture.


Hobbiton
Hobbiton is the perfect destination for fans of the Lord of the Rings book and films. It's the location where many of the film's scenes were made, and it's been preserved as a tourist attraction. Each year, thousands of tourists visit the site to take pictures next to the underground hobbit homes as well as to learn more about the production of the films. Even if you're not a fan of the series, it's still worth paying a visit and getting a picture of this beautiful area.


Bay of Islands
The Bay of Islands is a collection of 144 islands about 3.5 hours north of Auckland. These islands are tiny and subtropical and are where you can find some of the most stunning and unspoiled beaches in New Zealand. The best way to see The Bay of Islands is by boat, where you can enjoy tranquil blue waters and visit some of the islands while also learning more about the local history and cultural significance of this location.


Tongariro National Park
No journey to New Zealand would be complete without a visit to Tongariro National Park. The distinctive volcanic scenery is unlike anywhere else on the planet, making it ideal for taking amazing photos. Mount Ngauruhoe (which Lord of the Rings fans might recognise as Mount Doom) and the famous emerald lakes can also be found here, and this is a great spot for hiking. There are also helicopter tours available if you fancy something more relaxing.


The Coromandel
The Coromandel, known for its natural beauty, verdant valleys, misty jungles, and beautiful golden beaches, is home to hundreds of hideaways, making it an excellent place to unwind. This peninsula spreads out into the Pacific Ocean and is home to a number of spectacular beaches.
However, in addition to lush landscapes, the Coromandel has some excellent attractions, such as Cathedral Cove, a large cave right on the beach; Hot Water Beach, where you can dig your own hot water spa in the sand; and the Pinnacles Walk, which provides a view of the rugged coastline.


Mount Cook
Mount Cook, also known as Aoraki, is New Zealand's tallest peak at a height of 3,724 metres and is part of the Southern Alps range on the South Island. It's an impressive sight that dominates the landscape and is popular with mountain climbers. Even if you don't fancy climbing it, there are plenty of other ways to enjoy the mountain, including helicopter tours and hiking through the Hooker Valley.