Australian Fashion Of 2016: The dawn of individuality
Written by

Cara Leupuscek, educational journalist and columnist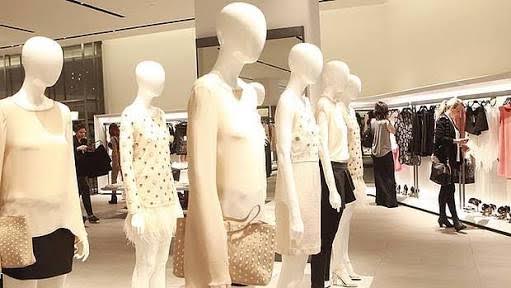 Breaking the rat race of keeping up with "fashion" has almost taken its toll to the end of the road; and the beauty of being unique shines strongly through the streets of Sydney and Melbourne Australia.
Grazing through the high end fashion magazines of today suppresses the readers with the same cycle of fashion which has led the consumers of Sydney and CBD areas of Australia to lead their own unique way into fashion.
"Sarah b", of Marrickville Sydney States that " buying items of clothes from your local boutique in king st Newtown or an op shop in Sydney's inner west can give you a general overall similar look if working with your taste and personality.
-The "fashion" of the growing second hand boutique stores around Sydney's CBD has expanded in triple over the last 2 years. The growth of the "hipster" fashion statement has grown individual awareness for ones confidence in creating unique ensembles reflecting and living in an "anti consumer " lifestyle.
Jane p, From Sydney's Broadway area prefers shopping at Bondi markets or Rozelle markets as opposed to a typical Westfield with generic brand named stores; "you can be more unique, dress more accordingly to your personality and save more money. "I always get told I dress like a million dollars even though my dress costs $40!
A high end fashion consumer "Danielle p, of the inner west Sydney expresses that she spends nearly 90% of her wage on keeping up with whats new in store; "it all started when I subscribed to vogue, Elle, Cosmo and Harpers bazaar. I needed to have the latest and greatest of every brand. Not only am I in debt, but I feel my friends look better and more fashionable than I, even though I spend thousands of dollars more on designer brands.
Sydney's high end consumer market is causing more debt to the average 25-35 year old in Sydney CBD area.
The need to want to wear what the celebrities are wearing has moved the consumers to wanting to wear the same amount of plastic surgery, Botox and hair, makeup products as celebrities also. The "consumer trap" is  considered a multi billion dollar industry.  This has led Many girls of Sydney and Melbourne to live a high consumer lifestyle which is well out of their budget.
Holly s, from manly, Sydney tells us; "I get asked all the time where I get my unique outfits from; little does everyone know that I buy all my outfits From op shops or cheaper market stores around Sydney. Danielle p expresses that " it's all about how your confidence shines through an outfit rather then just purchasing a bunch of brand name outfits and assume you are instantly fashionable".
2016 is triumphing in developing self awareness for the individual. Not just about "fitting in" to be a part of the immediate social status quo, but enhancing ones confidence and pride regardless of what you wear.