Melbourne's Carlton Wine Room takes pairing to another level
Written by

Tess Sanders Lazarus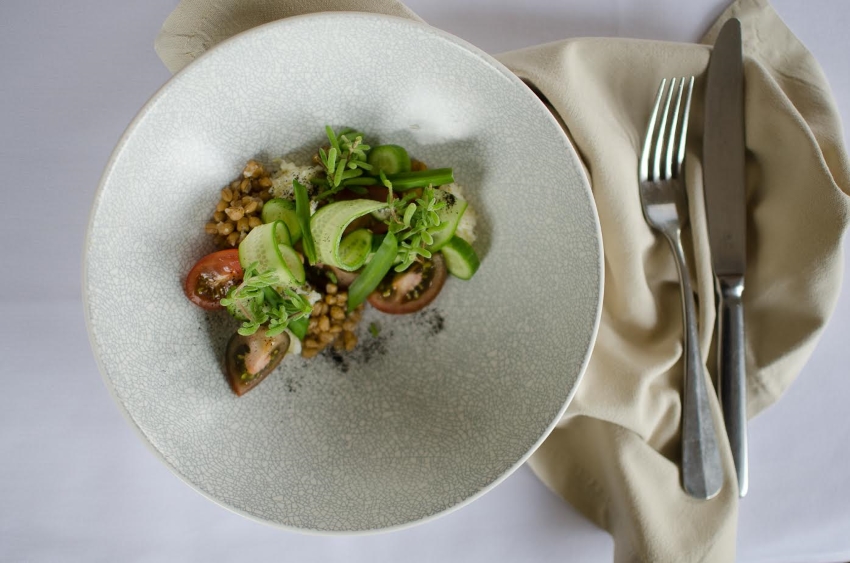 When we think of pairing, we automatically think of pairing food with wine, but Melbourne's leading wine bar, the Carlton Wine Room, has put a new spin on the traditional meal, pairing their new menu with cocktails as well as wines.   Located near the famous Lygon street, the Carlton Wine Room stands proud in a restored 19th century heritage-listed building on the corner of Drummond and Faraday Street. With years of experience behind them, managing co-owners Fiona Sheeran and Domenic Zanellini have created a distinctive place to express their passion for food and beverages.  Currently, the new Autumn menu features items like the house-made saffron Fettuccine, paired with Tommy's Margarita, ensuring all taste buds are tantalized.
"We wanted to do a fresh take on a meal out – so often you go out for dinner and the only drink options available to be paired with your meal are wines.   We have changed this," Mr Zanellini said earlier today.

"Not only do we have one of largest wine menus in town, we also offer some of Melbourne's best cocktails so we decided to take pairing to a new level.   We are pairing our meals with wine and cocktails.
"So many people start their dining experience with a cocktail and then shift to wine during the meal.  What we have done is create a pairing experience that enables diners to continue on with cocktails that complement their meal.
"We have a really extensive cocktail menu, so we have been able to pair our cocktails with our new menu.  Where needed we have created a few new unique cocktails to match a few dishes perfectly.
"After owning various restaurants around Melbourne, Fiona and I wanted to do something where we could really share our love of quality food and beverages and I think that is exactly what Carlton Wine Room is doing right now.
"Our dishes and drinks cater for a range of pallets – from the traditional beef and roast potatoes – to those with a bit more of a sense of adventure with our wagyu briskey served with carrots, potato, chilli yoghurt and whiskey jus.
"We still love a good wine with a beautiful meal!  But now we also offer diners an interesting twist on pairing.
"That is why cocktails are so exciting, they can be changed and tweeked to perfectly suit whatever is on the plate.
"Our chefs work hand-in-hand with our bartenders to ensure that instead of just going out for dinner, you are embarking on a culinary journey.
"This combined with our beautiful location is sure to impress any and all who visit us at the Carlton Wine Room.
"From our timeless secret Cellar, to our versatile function spaces, if you are looking for a casual location for a dinner or somewhere to host an event – the Carlton Wine Room welcomes you with open arms.
"Our menu and cocktail options can be curated specifically to any whims and fancies depending on the function.     For business functions, we can even create signature cocktails tailored to brands.
"We want to provide everyone with the best possible dining experience.  Whether they are just wanting some quality food paired with some glorious cocktails, or to utilise our function rooms, the Carlton Wine Room can cater to any occasion."