First Timer's Etiquette Guide To Bread & Breakfast
Do you know what the major and the biggest appeal of a bed and breakfast is? personalized service and how the guests can mingle among themselves. The atmosphere created in B&Bs are enough to invigorate peace and warmth. The hospitality undeniably is what you look out for when you are away from home. However, this needs to be remembered that being hospitable is a two way thing. You can't expect your host to be it for you, while you won't even try to blend into the environment in a friendly manner.
As in routine life, communication and courtesy are the elements of peaceful stay at B&Bs. We guess, it will be fair for us to now assume that you have understand the direction we are taking with this article. It is obvious there are some basic etiquettes and general practices that a guest must follow while they are on their B&B stay. If you are a regular Break & Breakfast guest, you already might have an idea. The new customers, however, have to learn some basic tips and tricks for a relaxing, smooth and memorable stay.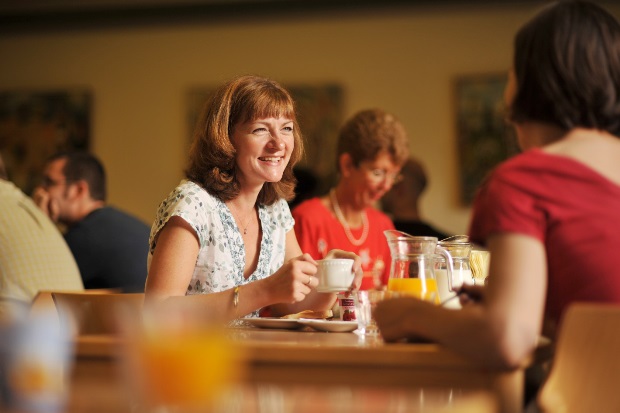 Guests Should Tell Hosts. . .
There are some things that a guest should tell a host in advance. Many Bed & Breakfasts around the world are offering special services catering to the wants of individual guests. On the flip side, it is pertinent to know that policies vary .Therefore, it is mandatory to express your expectations and needs to the host before the stay. Inform your host about any food allergies, dietary restrictions, special requests or room preferences you might have. In case, you want stuff on your own and are finicky about what the host is going to use, you can always buy hotel supplies online. If you are physically disabled or have someone together who is challenged, Similarly, when traveling with kids, make sure the B&B is child-friendly. If your inn has a cozy atmosphere or is someone's personal home, do disclose your arrival and departure times as a common courtesy. Especially, at smaller properties, you wouldn't want to disturb the owners, or sometimes they personally welcome guests, so it would give them a heads-up.
How Should You Have Your Breakfast. . .
A home-cooked breakfast that is shared among all the travelers and the residents of the inn is a much-loved and most memorable experience of a Bed & Breakfast. Though breakfast is mostly included in the price of your stay, but if you want to go out and try a local restaurant, you can. However, you should always remember to inform your host beforehand. Furthermore, there are a lot of travelers who are confused, if they can eat their breakfast alone or they have to sit among all the other guests. For this, you need to be informed about the general practice being followed in the inn or B&B that you are staying in. Get in touch with your host first to get to know about the culture there. It wouldn't be hard for you to make your decision after knowing that.
Late For Check-in:
Traffic jams happen. Cars break. Flights get delayed. There is a lot that can happen to obstruct your progress, and you won't be able to reach at your required time. Innkeepers are well-aware of such circumstances and can understand the uncertainties of the travel. It is completely okay to be late for check-in, but what's not okay is not touching base with your host about it. Make sure you have your host's number and contact details before you leave your home, so you can inform him of any sudden change in plans.
Remember that your stay in an inn or a B&B is going to be a wonderful experience. You can get personalized travel advice for the place you are visiting and will know about the best areas and sights you must visit. Just always remember to be nice and courteous. That's it!