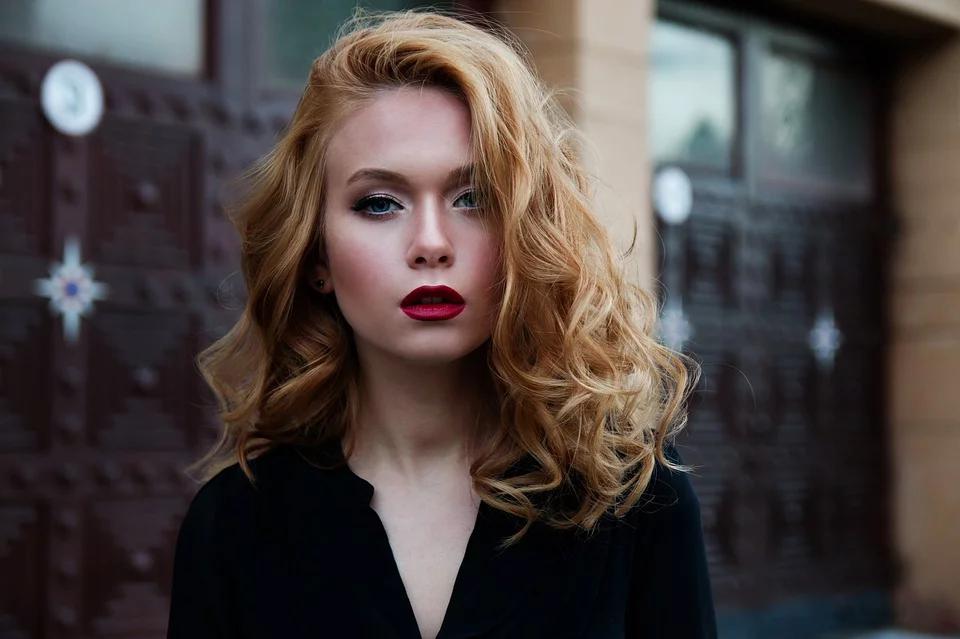 With the advent of a new year, new fashion styles start to emerge in the beauty world. Be it a different patterned skirt or a unique makeup technique, everything goes under change. The new year brings new possibilities in fashion, clothing, makeup, etc. So why not take this opportunity to revamp your make up drawer with all the latest makeup releases of the new year and learn some new makeup techniques to look gorgeous and flawless!
Makeup is an art and requires many skills including patience, constant hard-work and good taste in products. If you also want to improve your makeup skills, this article is for you.
Here are a few tips to achieve a natural yet flawless makeup look:
Change your makeup at least once every six months, try fashionable colors and various techniques to get the perfect look!
Choose Good Products
Not all the makeup products are the same nor they are suitable for every skin type. This is especially relevant in the case of the base, which is in direct contact. For this, we recommend that you first find out your skin type and choose products based on your skin type. The most important thing to keep in mind is to always buy good quality products. Especially the eye products since eyes are very sensitive and can be harmed easily if the eyeshadows are not made of good quality. And to buy eye makeup online in Australia, you can check the reviews of the product you like and order it online. just find any suitable platform and order it from there. Also, the brand you choose is important. Invest in good quality product and you will notice how beautiful it applies to your skin. Your skin will thank you too.
Hydrate
Before even thinking about the application of makeup, you have to hydrate your skin. The ideal time to moisturize it is when the skin is wet, after cleansing it with toner. Buy a good quality moisturizer with vitamin E and hyaluronic acid in it. These properties in the cream will act as an anti-aging element plus will give you all the hydration your skin needs before it can absorb any makeup on it.
The Perfect Base
For the base, the skin must be also in the best possible condition. Never ignore to moisturize your skin before putting on makeup. T get a no-make makeup look you can mix the moisturizer with the foundation base and apply it together.
But if you want to have a full coverage foundation look. First, apply a generous amount of moisturizer on your face then go in with the foundation. This way you will get better results as your base will look smooth and flawless.
To look natural and fresh during the day, it is better to opt for a very light base and apply it only in the areas that you want to correct or that have some redness or spots. These problems usually appear in areas like cheeks, pear or nose fins. For a very natural finish, apply the base with the fingers in the form of taps.
Apply Using Brush
Applying makeup with fingers indeed helps you control the intensity of it. But if you use a brush and give light strokes on your skin, you will indeed get an incredible effect. And your base will be like a second skin, without giving a cakey makeup look which looks bad.
To achieve the most realistic results possible, we must try to apply the base from the center of the face to the outside. Remember to give very quick and light brush passes to avoid any streaking on your face.
Besides, if you want the base to look like a second skin, apply the base only in those areas where you need it. Generally, these areas are going to be the chin, the fins of the nose, the dark circles, or those areas of the cheeks or forehead where you have imperfections, pimples or shine.
If you want the base to settle perfectly and merge with your skin, creating an incredibly natural effect, then set it with a makeup setting spray.
Conceal the Problematic Areas
At different stages of life, it is key to get advice on what products and techniques help improve our appearance. Over the years, imperfections become more noticeable and a heavy concealer can draw attention to the expression lines. Therefore, it is better to choose the liquid version. For redness or small imperfections, you can use click-pen formulas, which are super practical when applying them.
Set the Face
For the day time look, it is more practical to use a translucent powder without color and apply it only in the areas where you get oily the most. Then finish off the look with a setting spray. This ensures that your make up stays all day and doesn't wear off with time.
Finishing Off the Look
Before doing any kind of make up it is preferred to wash your face and keep it clean. Use a gentle face wash that doesn't dry out your skin. Then go ahead and shave those bushy eyebrows! The eyebrows should be well shaved. To shape it, it is advisable to visit a beauty salon to get them properly shaped.
When the eyebrows have been shaped then we can fill them up with an eyebrow pencil or an eye pomade. Choose a specific pencil for eyebrows that matches your eyebrow color. Then apply a subtle eye shadow and complete your eye look with a generous coat of mascara.
Remove Your Makeup at Night
Moreover, when the day ends you still need to take off your makeup and cleanse your face again to keep it healthy-looking. Use alcohol-free micellar water or makeup removing wipes to make the job easy. After cleansing your face apply a toner, good face oil, for example, rosehip oil or a marula oil and then apply night cream. Here, you can learn more about cleaning face.
Conclusion
Every woman wants to look beautiful and attractive. And for that, putting on makeup with perfect skill is the key. Doing perfect makeup doesn't need to be time-consuming or difficult. With the help of these tips and tricks, you can easily apply your makeup properly without getting cakey. Remember the beauty is in the beholder. You don't need to lather yourself in makeup. A light amount of makeup will enhance your features perfectly and give you the most natural look. So, it does not matter if you are a beginner or a professional, the above tips are going to help you.