What Materials Should You Use For Your Kitchen Cabinets?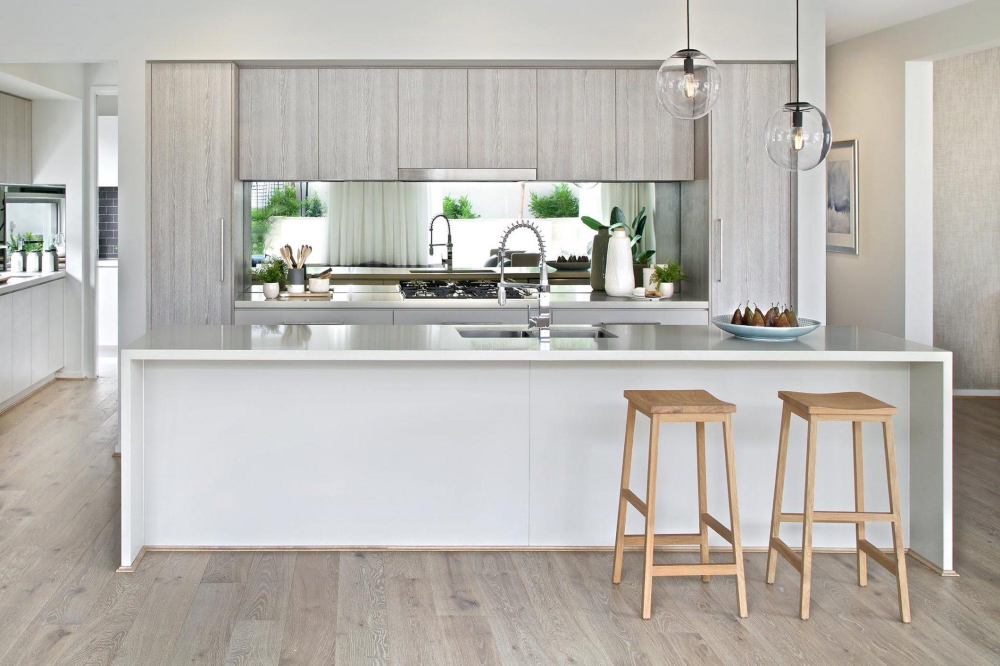 For those about to renovate their kitchen, there are obviously a lot of things to think about. Perhaps one of the most important things to consider, however, is what kitchen cabinets you decide to go for. To make the decision even more difficult, you also then need to work out what materials best suit your cabinets! Whether you opt for plywood, metal or MDF, knowing what these materials are good for in relation to cabinets can help your decision a great deal. To make it easier for you, in this article we go into a little bit of detail
Understanding the use of wood in kitchen cabinets
As if it wasn't enough that all of the cabinets for sale you see are offered in a huge number of designs, you'll also need to consider the materials they're actually made from depending on what you want out of your kitchen cabinets. Although you might assume that solid wood would be an obviously good choice for kitchen cabinets, this is actually not always the case – solid wood expands and contracts very easily, and especially so in hot areas like a kitchen, so it's actually more advantageous a lot of the time to use engineered wood products like MDF instead. This is because they're a whole lot cheaper and provide the same amount of reliability, if not more. The way that MDF is constructed also means that the material is highly resistant to cracking and peeling, which allows for it to be easily painted over. If you want something that is slightly more robust, plywood is another popular choice due to it retaining the low cost of MDF while still offering addition resistance to moisture and higher stability than its MDF counterpart.
Using metal in the kitchen
Incorporating metal into kitchen cabinets can provide a modern and sleep look and feel, which is why it's become such a popular choice for so many looking to give a contemporary feel to a tired kitchen. Although you'll commonly see stainless steel in commercial kitchens, it's not often as good a choice as wood is for residential kitchens. Much of this is due to metal surfaces showcasing fingerprints and scratches, which very much go against the aesthetic homeowners originally envision. However, if you do find that your home is in a humid environment, stainless steel might be a good choice to combat the extra moisture in the air as compared to wood. Something many don't consider though is that the materials used for the drawers and cabinets might not necessarily be the same at all – for example, higher quality cabinets might feature draws made out of solid wood due to their hardiness, so this is also something worth looking into.
Which cabinet material is right for you?
Although the materials you use in your cabinets can seem like an arbitrary choice at the end of the day (particularly if you're doing an extensive renovation), choosing the right material can be an excellent investment (or disappointing blunder) for many years to come. Having a careful think about what you might need in the long-term can help inform your decision considerably and ensure you don't need to replace your good looking but poorly performing cabinets anytime soon!