Top 7 Ways to Use Timber To Beautify Your Home
A house differs from a home in many ways. A house is a place that you return to at the end of the day, where all of your belongings have space, and where you can rest your head. On the other hand, a home has a sentimentality to it, a feeling of belonging and safety that can be a lifesaver in this fast-moving world.
One of the ways to transform a house into a home is to really take the time and thought into the interior design. Members of the family are not only encouraged to spend more time in this dwelling place, building up a feeling of home, but this also opens up more avenues for family members and housemates to have a better, well-designed space that encourages the forging of lasting social connections.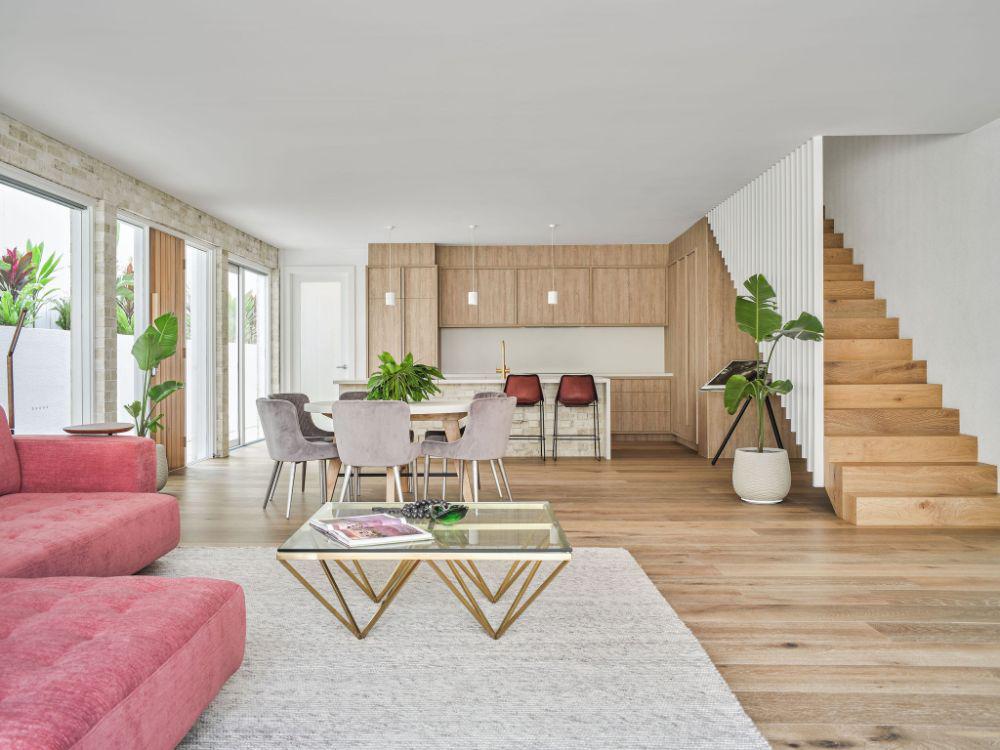 While it's important to have a certain theme or style in mind when designing each room, it's also a great idea to invest in the right materials. After all, a combination of parts make up the whole: to get a well-designed, inviting, and homey-feeling place, you not only need to consider the layout of the house, the furniture pieces, what kind of vibe you wish your personal space to exude, but also the quality of the materials that you use to decorate and furnish your home. For example, one should maximise the opportunity to create an elegant space by means of Melbourne Engineered timber flooring. How you may ask?
Below, 7 ways that timber can transform your home from drab to fab.
Timber Furniture
Timber furniture has been popular throughout the years, and for good reason. Timeless, classic, and elegant, it's hard to go wrong with wooden furniture. Not only does it enhance a cosy aesthetic, but it also is a great investment as long as it is properly cared for, because wooden furniture, especially those made of hardwood, can last for years and years.
Sliding Doors
A space-saving feature, you may think of sliding doors as ones made of glass. However, barn doors, or those made of timber, can lend a rustic, Scandinavian look to your living space with their installation, elevating your interior design simply.
Feature Panels and Walls
Feature walls, when done correctly, can make a room look wider, brighter, and more striking. Make use of timber feature panels and walls and use grain patterns to shift the eye and create an illusion of space. Vertically running grain can trick the eye into thinking that the room is taller in height than it actually is, while having a natural, or reclaimed timber as feature panels can provide a rich, elegant feeling in any room.
Engineered Timber Floors
Engineered wooden floors are perhaps the best way to utilise timber in your quest to beautify your home. Available in a myriad of hardwood options like Blackbutt flooring, you'll be hard-pressed to find a better flooring option that will suit any home design that you have chosen. Wooden floors are a fan favourite, and for good reason: their installation instantly provides a classy, comforting feeling in any space, which not only contributes to the aesthetic of each room but also contributes to the cosiness of the space.
Partitions
For wide living spaces, the addition of timber partitions can divide up an open-plan room into a cosier, more private area. Sturdy and versatile, it will fit whatever your needs may be, whether you wish to create a boundary between the dining room and the living room, the office and the bedroom, and many more. Partitions with straight, sharp lines play into a symmetrical feeling that is timelessly classy.
Decorative Storage Units
After a beautiful yet functional way to use timber? Because wood is such a versatile material, you'll find that it can be repurposed to become strikingly elegant shelving units, wine racks, knife boards, and many more. Cool and hipster, you'll find that you'll enjoy spending more time at home with these funky additions.
Chandelier Lighting
Shadow play has a huge role in providing some much-needed lighting texture in any space. Timber's versatility means that not only is it usable for furniture, it can also be used with lighting fixtures such as chandeliers for maximum effect. Because of the shadow these types of lighting fixtures cast, they draw the eye and show a variety of patterns that can really amp up a mysterious vibe, or a romantic one, depending on what you feel suits your personal style the best.