Top 5 Reasons Why Should You Choose Aluminium Plantation Shutters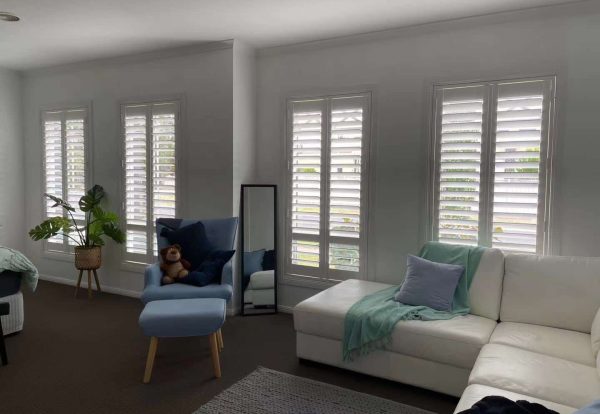 Home is the place where most of us find happiness to stay. Therefore, it must be protected and maintained carefully. This is where PVC shutters play their part and help you maintain your homes and offices in the best possible way. The type of shutters you use depicts what kind of control you have over sunlight and air coming into your buildings.
Aluminium plantation shutters are one of the most in-demand shutters that play a key role not only in providing security to your house but also make them look engaging. This guide is prepared to let you know why people prefer Aluminium shutters over other similar products. Let's get down to the business.
There exist a number of benefits associated with Aluminium Plantation Shutters and a few of them are discussed below to develop a better understanding.
Weatherproofing
Bad weather can spoil your outdoor entertainment events and many of us have faced the same problems a couple of times in our lives. Aluminium shutters have proved to be very effective in providing you with weather protection. They help you effectively deal with rain, wind, or extreme climate conditions. These shutters are manufactured with premium-quality Aluminium with the ability to serve you for decades. They do not chip, strain, or wrap.
If you have a limited budget and less time to renovate your home, you should choose PVC shutters as they not only provide you with a reliable but also a cost-effective solution compared to Aluminium shutters.
Durability
Aluminium is considered to be the most durable material used to manufacture different shutters and many homeowners prefer them over other materials. These shutters are comparable to steel in terms of strength. But, Aluminium is a lightweight material in comparison to steel. This is another reason why people choose Aluminium shutters.
In addition, these shutters are not sensitive to corrosion but provide you with a great opportunity to effectively deal with this challenge.
Versatility
They are very versatile and adaptable in nature. A great feature of these shutters is, you have the option to paint them with different colors as per your interests and choices. This way, they help you follow the color scheme your home has. The paint can last on Aluminium for a couple of decades. Isn't that amazing?
PVC shutters also come with premium versatility that adds extra value to your home and interestingly, you need comparatively less investment to install.
Elegance
This is another great feature associated with Aluminium plantation shutters. They make your homes look eye-catchy and decent thereby enhancing the visual appearance. If you are planning to sell your home, these shutters have the capability to attract buyers. They can easily convert your ordinary home to a stylish one.
They are user-friendly and easy to clean at the same time. Aluminium shutters, with their customizable nature, act as your helping hand when renovating homes.
Privacy
Are you tired of listening to the noise coming from either your neighbors or the street? This is where Aluminium shutters play a key role and provide you with a completely private environment.
Nowadays, there are many Aluminium plantation shutters that come with control of maintaining your privacy level.
Final Words
Aluminium shutters are doing wonders for both the homeowners and the buyers. They are highly durable and customizable in nature. If you are looking for a cost-effective solution, you can try PVC shutters.