Team Up With Your iPhone: 7 Home Improvement Apps You Will Appreciate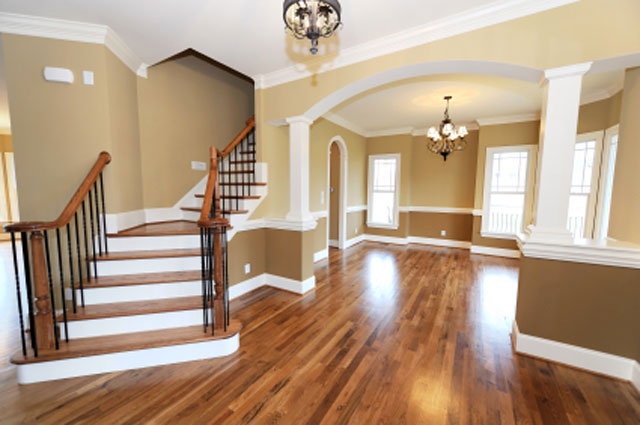 Home improvement projects can bring much pleasure to some people, but can just as well be an incredible chore to others. Either way, given the number of useful do-it-yourself iPhone apps on the market, an extra pair of hands (or an extra screen in this case) would be a welcome addition to any project you have set out to complete. Here is the list of seven such apps.
1. Paint Tester
If you ever got stuck wondering what a particular paint would do to your bedroom, consider this app strongly. It works by taking a shot of your room, and then letting you apply whichever shade of paint you want to test. 
Paint Tester
is indeed very easy to use and extremely elegant when put to work.
2. Photo Measures
If the measure writing fills you with dread, be certain you are not the only one. Yet it must be done, it is an integral part of almost any home improvement project. Luckily for you, or indeed for anyone who lost their measures at least once, now the remembering of measures can be burdened off to this extremely useful app. Just take a photo of the object, enter its measurements, and they will never be lost on you again.
3. Handy Man DIY
You are not getting anywhere in a complex DIY venture without this app. These words will surely become clear as soon as you glimpse at what the app has to offer. It enables you the possibility to group a number of tasks into a single larger project, assign the materials needed for each task, and even enter their prices. This app is for home improvement what essentially 
LockedOn
is for real estate business – the ultimate management system that will help you organize your way to success.
4. Houzz
Flipping through countless interior design magazines rarely ends favorably for the flipper, not because the images there are necessarily bad, but because the chances of them being exactly what you were looking for are relatively slim. Houzz seeks to remedy that; it does so by providing millions of related images for a single word or phrase entry. Finding ideas for remodeling your home has never been easier than this.
6. iHandy Level
Turn your iPhone into a spirit level with this remarkable app. The manual one is often nowhere to be found in critical situations; for instance, when you notice a painting hung a bit askew. But with this app around, you will have your spirit level with you at all times.
5. iFixIt
This one is, without a doubt, numbered among the best DIY-oriented iOS apps. There is of course a credible reason for it: iFixIt is useful even to those who know next to nothing about fixing. The app features all kinds of different guides and manuals for fixing all sorts of devices – from mobile phones all the way to cars and trucks. Each of the guides is followed by high resolution images available for zooming in and out. The app even has its own online store in case you ever miss a repairing part.
7. Gardening Toolkit
This 
app
is a gift to all garden enthusiasts, newborn and experienced alike. It will, besides due reminders of when to water or harvest, provide you with the information on which plant is best suited to both the season and the region you occupy. An exhaustive plant encyclopedia within the app is a much appreciated feature, adding to its already abundant content.