What Is Stoneware and How Does It Differ To Other Ceramics?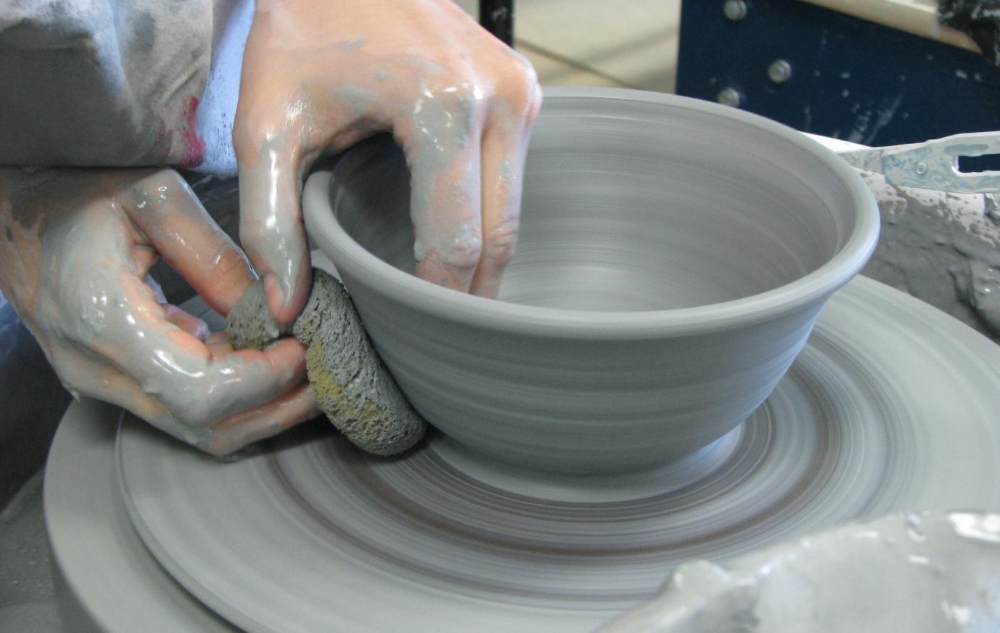 If you've been looking into ceramics as of late, there's a good chance that the term "stoneware" has popped up. Although stoneware is a type of ceramic, the way it is made differentiates itself from other forms of ceramics. This is because stoneware is fired at very high temperatures, and this process helps make it extremely dense and therefore much less porous than other ceramics. This also means it's a lot hardier than other forms of pottery and earthenware, which makes it better suited to certain applications. There's a bit more to it, though, so in this article we take a look at what stoneware is all about and what sets it apart from the rest.
The differences between pottery and ceramics
Modern stoneware, often seen in popular pottery items such as Royal Doulton dinnerware and mugs throughout the twentieth century, is used in a wide variety of applications. These include things like coffee mugs and beer steins, as it is in these beverage containers that the qualities of stoneware come into play. First, though, we'll outline the differences between ceramics and pottery. Stoneware is a ceramic, and differs from pottery in that the clay is additionally fortified by minerals. This occurs with the application of glazes in addition to minerals that are added to the body of the clay itself, all which combine to help reinforce the core materials. It is the key addition of minerals that, unlike pottery, allow ceramics to remain quite hardy and watertight. Unlike pottery, however, the addition of these minerals makes the application of intricate designs – as seen through the pottery f great empires throughout history – far more difficult. In modern pottery classes, regular clay is still regularly used, as working with minerals can be difficult for a beginner, so good old fashioned clay still very much has a place on modern pottery.
How stoneware differs between Earthenware and Porcelain
Now that we've determined the differences between regular pottery and ceramics, we can dig a little bit deeper and determine what sets stoneware apart from other ceramics, namely both earthenware and porcelain. While all three of these ceramics start with clay, differences in the firing temperature largely produce different results. In the case of earthenware, a lower firing temperature means that the material is still porous to a degree, meaning liquids can still penetrate them. This means earthenware is often unsuitable for storage of liquids unless it is glazed beforehand, but this also means that as a ceramic, it is very beginner friendly. Because it is unsuitable as a storage device, earthenware is commonly used as bricks or terracotta for tiles and pots. In the case of porcelain, this form of ceramic has long been valued for its hardiness, but in actual fact modern porcelain is identical to stoneware, except for the fact that porcelain uses white clay (which is why it might always look different on a surface level). Otherwise, both porcelain and stoneware require intense heat, which works to turn the glaze on the object into glass.
Try them out for yourself!
One of the best ways to work out how all of these materials differ from each other is by working on them yourself. Taking a pottery class can provide some very interesting insights, and in doing this you can get a much better idea for yourself how stoneware provides a different experience as compared to other forms of ceramics.