10 Unique Bachelorette party spots around the world
Written by

Daria Skutecka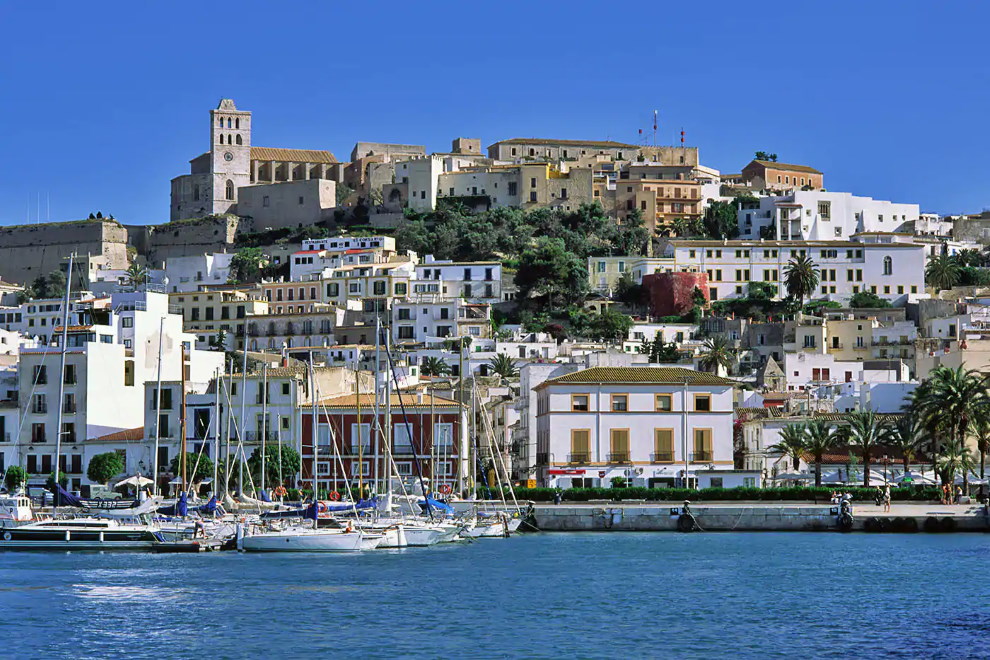 Every bride-to-be dreams about an unforgettable wedding, but first, she wants to push the boat out at the bachelorette party with her crazy bridesmaid and other girlfriends. This last night as a single must be unique so that you could reminisce that even after a few years unless you end up totally drunk. To make this party special, the bridesmaid does her best to surprise the future wife, who usually doesn't expect anything. Perhaps she thinks they'll celebrate this night at one of her favourite night clubs in the city, and that's all. But here is the role of the bridesmaid who can put her fiendish plan into practice. More and more women decide to take a crazy weekend trip, but not for Las Vegas anymore. It's too touristy and overrated. It's time to discover new party spots around the world.
Melbourne
The first quite remote place to go is Melbourne in Australia. Why this direction? Because it offers you a wide range of possibilities. If the bride-to-be enjoys city life, this place is undoubtedly designed for her. It's the second-most populous city in Australia, where during the day you can either go sightseeing, or surfing on one of the sandy beaches, and admire the well-built bodies of the Australian surfers. If you can't surf, then you can enjoy sunbathing and swimming in the clear water of Port Phillip.
At night, instead, you'll explore the real Australian nightlife. Are you new in the city, and you don't know where to go out? For sure, you won't be bored! In many clubs, you can take part in strip shows and see male strippers in melbourne. Probably, it's the last occasion for the bride-to-be to party hard. So, make this night exceptional.
California
If Australia is too expensive a destination for you, then choose California with its most popular city- Los Angeles. Everyone would like to see the Hollywood Sign with their own eyes or unwind at Venice Beach, being surrounded by tall palm trees and drinking exotic cocktails as if you were stars of Beverly Hills 90210.
Mexico
Going to Mexico, you can take a tropical break from your daily routine in Tulum, which is one of the most beautiful spots on Mexico's Riviera Maya. The future wife should be on cloud nine, relaxing during the yoga session, then shopping in one of the luxurious boutiques, and trying delicious food in local restaurants. If she spends this time additionally with her closest friends, that must be her dreamy bachelorette party.
New York
What about New York, which is thought to be one of the vibrant cities in the whole world? This destination is intended only for real city lovers, in front of whom there's the sea of opportunities. You can taste some culture, go to the best Broadway performances, shop in the most expensive shopping centres, take a rest and have a picnic in Central Park, and finally go wild in one of the famous night clubs. And that's all clinched with the bottle of the vintage champagne.
Bali
If all these propositions don't meet your expectations, and you prefer even something more exotic, then Bali should be your dream come true. Although it's more often chosen for a honeymoon, it can also be an excellent destination for the bachelorette party to recharge batteries before the big day. Go diving, admire traditional Indonesian dance, sculpture, painting and music during local festivals, and forget about the whole world. That's the time for the bride-to-be to enjoy her life as a single woman for the last time.
Ibiza
Are you looking for heaven for partygoers? Then aim at Spain and its most famous holiday resort- Ibiza. It's the best destination for women planning the hen party in the summer. Hot, sunny weather, cool water, Spanish music and delicious cocktails in the beach bar are guaranteed. Can you imagine a better weekend without your future husband?
Venice
For romantics, a great idea is a visit to Venice in Italy, known for its stunning art and architecture. However, the most exciting attraction is undoubtedly the cruise in the gondola. You don't have to go there with your significant other to feel this fantastic atmosphere. You can even pave the way first at your bachelorette party, and then, if you like it, take your future husband for your wedding anniversary to this magical spot.
Amsterdam
A beautiful city is also Amsterdam- the capital of the Netherlands. Most of you probably associate the country with the fields of flourishing tulips and frequent use of recreational marijuana. However, it attracts tourists not only for these reasons. It delights them with its numerous canals, breathtaking architecture and leafy parks and open spaces. It's certainly the spot worth of note while thinking about a bachelorette trip.
London
Another European capital city, visited by people from the whole world, is London. Being there, you can't miss seeing the well-known landmarks of the city, such as Big Ben, Tower Bridge, and Buckingham Palace, as well as drinking beer at one of the typical British pubs. What's more, all participants of the hen party should eat a traditional English breakfast, and fish & chips for lunch or dinner.
Tokyo
The final spot around the world where you can take a bride-to-be is Tokyo in Japan. Go to Harajuku, the colourful district where you can pick up one of the high fashion looks, and then explore some of the bars of Golden Gai, famous for its vivid nightlife.
Choosing the perfect place for the bachelorette party, you have numerous possibilities. You can go literally anywhere in the world. Think only about the future wife's preferences and book your flight tickets for the most amazing trip in your entire life.
Daria Skutecka