How Can Everyday Emails Help You Get More Clients
Despite the huge popularity of social media, many of our interactions in business happen over email. Yet, not everyone ever thinks about improving this skill.
We have all sent emails that went ignored. But if our recipients had responded, it would have meant:
More chances to implement our best ideas and grow professionally;

Less wasting of time;

And more money for us.
This article will show you the essential elements of an email that brings more clients.
So, before you write another email, make sure you do this:
Always use an email signature
Probably you already have a professional email signature to provide information about who you are and what you do in every email you send. But you can take this practice to the next level by making your email footer reflect your marketing effort.
For example, if you have a new eBook launched or planning a webinar, you can share a link to your work/event in your email signature.
Don't have one yet?
Easily create your own email signature with this free email signature software.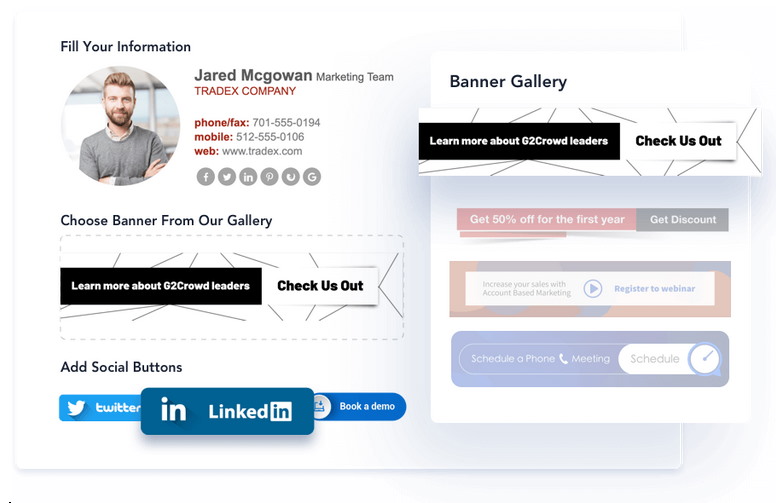 Pro tip: if you want to make it more human, you can experiment with adding your handwritten signature in your emails. Draw signature using a mouse, touchpad, or a finger.
Write a good subject line
Think about the emails you open and read without a second thought. How do they look like? We certainly open emails from senders that address us by name, get to the point quickly, and contain no extra stuff. 
Would you open the following email?
Subject: Hey [your name], I want to help you improve your website.
Chances are you will open it because a sender knows who you are and what you do. 
Keep in mind that a good subject line should be very specific and feel like it could only be sent to one person. This will increase the chances of your email being open and acted on. 
Send follow-up emails after demos
You don't like writing follow-ups, right? Maybe that's because you are afraid of looking pushy. But try to look at follow-ups from a different perspective. It's not bad at all to take the follow up on yourself because it means the recipient doesn't have to do anything.
The email can be as simple as this:
"Hello, Ms. Valentine. It was a pleasure talking with you the other week and having a chance to walk you through a demo of our service. I was just reading a new article on LinkedIn and thought you might be interested in it since it focuses on the problem that we discussed. Is this project still a priority for you?"
Include calls to action in your newsletters
A good call to action (CTA) prompts a person reading your newsletter to engage or interact with you. If there is no CTA or it's bad, then your email is a dead end. Your recipient reads your content … and then what?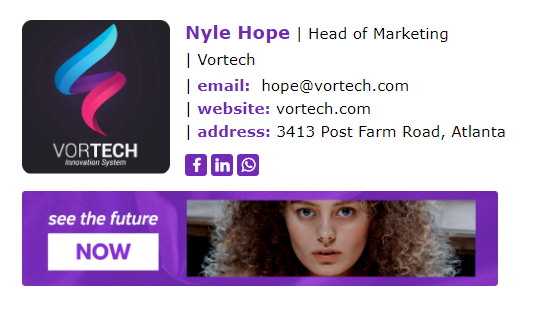 If you have trouble coming up with the right CTA, try to start writing anything with the CTA and build the rest of the message around it.
Here are a few examples of good CTAs:
"Send me my free report"
"Yes, sign me up!"
"Book my seat"
"Schedule a demo."
Mention your landing pages and blog posts
Using your blog to attract more clients is always a good idea. If you know that you have some valuable content that can benefit your potential or current client, share it. This can increase your expertise in your client's eyes and grow your chances of doing business together.
Ask to schedule a call
Be brave and instead of open-ended emails (Let me know if I can help you further), don't hesitate to schedule a phone call or online meeting. 
For example:
"Dear Matt, from my experience, the best way to find out which tool is right for you would be a 10-minute call where we can meet and discuss what you need. Does [day] at [time] work?"
Always be helpful and genuine
If you are waiting for people to buy something from you in the first place, forget about it. It's not going to happen. Well, maybe once. But that is not what we are looking for.
If you want great clients and firm relationships with them, you have to make helping and educating them a priority.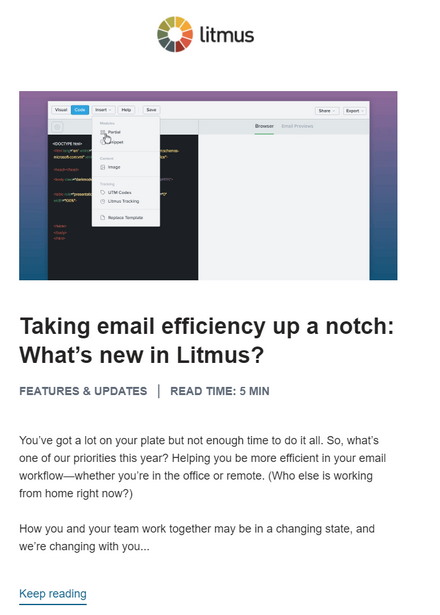 When you are about to contact someone, think about how you can make their problem go away. 
After all, would you rather work with a person whose goal is to sell to you no matter what or someone who truly has your best interest at heart?
Keep email etiquette in mind
Write your emails carefully. Both grammar and politeness matter. If you want your recipients to perceive you as a true professional, consider doing the following things:
Always proofread your emails;

Use short sentences and avoid jargon that can be not easy to understand;

Don't add large attachments without asking permission to do so;

Consider recipient's time zone;

Don't follow-up too early.
Conclusion
People judge your emails in a split-second. If you know and follow the essentials, you win. 
But if you write your emails carelessly, don't expect clients to do business with you just because you want them to do it. 
In this article, we gathered eight essential tactics to follow to make a good first impression, build firm relations, and get more clients.
Let's sum everything up:
A professional email signature is a great way to promote your brand without being pushy;

A subject line determines whether your recipient opens your email or not;

Follow-ups are important. It's not bad at all to take the follow up on yourself because it means the recipient doesn't have to do anything;

Always include a call to action to direct people in the right way;

Increase your expertise by adding links to your expert blog posts in your newsletters;

Be helpful;

Follow email etiquette essentials to win people over.