Things to Look for When Booking Airbnb
Written by

NewsServices.com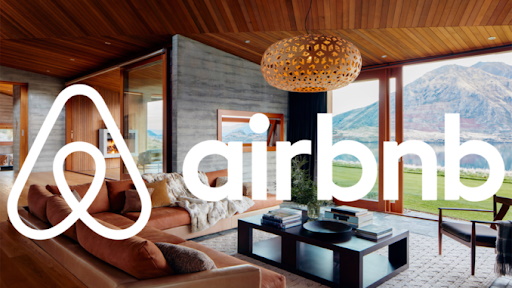 After almost 2 years of the pandemic, going for a vacation has never been more exciting. You might be overwhelmed with planning your trip, do not forget to book the best Airbnb of your preference. Just like your trip's itinerary, booking an Airbnb requires research. There are things you should look for.
The search bar and filter of Airbnb streamline your search. You can select the dates, guests, home type, average price, booking option, trip type, and more.
Location
In Airbnb, you can only check the neighborhood of the rental place. You cannot check the exact address until the booking has been confirmed; this is for the host's safety and privacy. If you know the neighborhood, you can check the transportation, local shops, or attractions nearby their listing.

Offered Amenities
There are specific amenities you need, but on every trip, you will need laundry service. It is important in traveling to have the means to laundry your clothes. That's why do not forget to read and review the list of amenities the hosts provide on their listing description.
Typically, Wi-Fi is already included in the base night pricing. Some hosts do not include every amenity available in their place. Thus, if you have an inquiry, give the host a message.
House Rules
It is best to verify the process and house rules set by the host. Usually, hosts prohibit smoking, parties, provide pet policies, and set check-in and out times. It is best to share the same expectations to acknowledge and agree to the terms easily.

Price
Price transparency is what makes Airbnb a convenient booking platform. You can check the item breakdown of the nightly base rate. Even their house cleaning service fee is included. Sometimes, the host adds a fee per exceeding number of guests.

Airbnb Host
Every Airbnb host is unique. You have to be cautious to make sure they are not a scam. Although Airbnb actively removes those unauthorized listings, it is best to check the host's profile to check their identity. Other than that, Airbnb designates "Superhosts," giving them high ratings because of their responsiveness, active listing, and how they honor their reservations.
Checking out the Airbnb host adds a layer of comfort and trust.
Time to Book that Airbnb!
Did everything tick off the list? It is time to book the place!
You have to note that you can only book the place if you have a verified Airbnb account. Moreover, take note of the two ways to book the Airbnb place: instant book and request to book.
Reservations are confirmed immediately through the "instant book" option. Meanwhile, the "request to book" option has to be confirmed by the host. The host has to accept or decline your request. If your request is rejected, there may be date conflicts. You can reach out to the host before booking to avoid this situation.
Meanwhile, if you want Airbnb to do all the searching for you, use the Airbnb Plus section. Enjoy your vacation!