Your Guide to a Family Vacation in Australia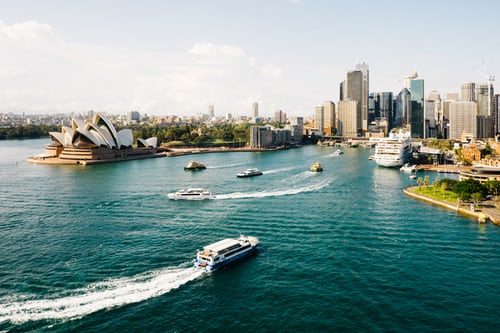 Having in mind that Australia is almost as big as the United States of America, you'll need a detailed and well-planned itinerary if you want to have a holiday to remember. What's more, if you're bringing the kids, you should include a full spectrum of activities that will make the vacation enjoyable. The Land Down Under is a completely family-friendly destination, offering you a wide range of fantastic activities such as surfing, scuba diving, hiking, city tours and a wide variety of other outdoor activities. If Australia is next on your bucket list, here's how you'll plan the trip efficiently and in no time.
Start planning early
Whenever you're traveling abroad for a longer time, you should plan the trip months ahead. This is especially important if you're planning a vacation mid-season because that's when the flights will be booked in advance. Moreover, if you leave everything for the last minute, you risk overpaying the plane tickets, the accommodation and a variety of other essentials. Therefore, if possible, plan for your trip even six months ahead, book the tickets, the hotel/Airbnb and arrange for everything on time. Look up the activities you could engage in, check the reviews for the places you want to go to and hotels you want to stay in. Planning up to six months in advance will leave you enough time to check the reviews, find the must-see locations and save the money too.
Set a realistic budget
Another important information for everyone traveling to the Land Down Under is that your costs can double up if you're traveling with children. Don't expect to pay for children's meals less than for your and your spouse's because in the majority of places you'll have to pay quite the money for food. Along with the realistic budget, you can also plan for stuff to save on. For example, buy groceries and cook your own food, munch on street food instead of going to a costly sit-down establishment. Stock up on loyalty programs that can even reward you with free hotel stays and include numerous other benefits.
Pick your transportation
When traveling to a country as big as Australia, you'll want to know your transportation options in advance. This is especially important if you plan to explore the beach, the outback and the bush. Feel free to consult Australia's Family Travel Guide for more detailed info on all the transportation options if you can't decide which would be best for you. You can rent a car at very fair prices, for example. Public transit is another option when it comes to bigger cities, considering extensive networks of public transportation are very easy to navigate in Sydney, Brisbane and Melbourne. Prioritise your own safety by calling a licensed taxi of Canberra cabs. This will also save you time on finding the route and parking.
Consider the weather
Once you start planning for your Australian holiday, keep in mind the most important fact of all – Australia is in the Southern Hemisphere. This means that if you live in the Northern Hemisphere, i.e. Europe, Asia, North America, you'll need to plan for a completely different season. However, even if you're planning to have a summer vacation in December, don't pack only light summer clothes because the temperatures vary in the northern and southern ends of Australia. The best time to visit Uluru is during the winter because you'll avoid blazing hot weather. If you've always wanted to take a look at the Great Barrier Reef, use Australian winter to marvel at its grandiosity because box jellyfish overcrowd it during summer.
Balance traveling around with a list of priorities
Depending on how old your children are, you'll be able to see more or less of Australian land. That's why you should make a list of priorities and stick to it on your current trip. You can leave some of the less popular sights for when you're in Australia some other time. Arrange for guide tours of the must-see places, so you can soak in all the culture and history, without having to plan for everything and be the guide yourself. A road trip is another idea if you prefer to stay involved with all the details.
Traveling to Australia with your family can be the best vacation of your life if you only know how to plan for it. Use our small guide to pick up on all the essential pointers, and work your way from there. It will guarantee you the most fascinating family trip of all.