7 Apps That Every Foodie Needs
Written by

Rebecca Anderson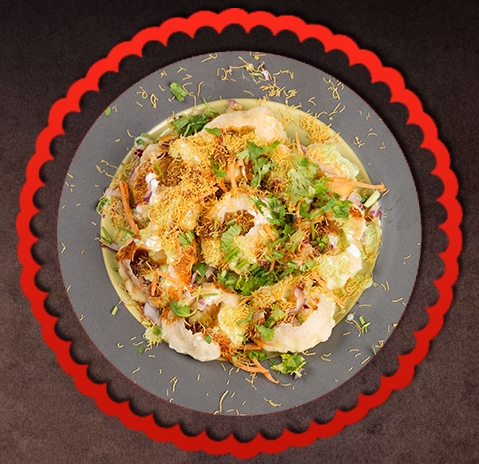 Some people take their food very seriously. If you enjoy cooking or eating food and consider yourself a bit of a food connoisseur, then you may call yourself a foodie and seek out only the finest foods to add to your repertoire. Because there are apps for everything these days, you can find apps for almost anything that you would want and there are a number of apps out there that would benefit foodies. Be it for photos, recipes or great places to eat, there are apps out there for everyone if you know where to look.
Chefs Feed - If you are looking for food in your area that is recommended by top chefs in the area, then you need to get Chefs Feed. The app gives you recommendations for dishes to try by people that know good food, so you will be sure that you can enjoy some quality meals in your area. The app also has some exclusive content available, like videos and articles by chefs and other people in the food industry, so you can make sure you are in the know about all things food at all times. You can also save your favourite places that you encounter in each city so that you will remember to go back there again when you can.
Happy Cow - Eating out as a vegan can be very difficult. If you don't know the restaurants in your area very well, you can end up going to the wrong places that do not have enough options for your to enjoy. Happy Cow helps to eliminate this problem by helping you find restaurants near you that are vegan friendly, so that you can find the best meals you can to suit your diet. The app also has a blog with posts about a number of different topics of concern from things like the meat industry and its treatment of animals, to the health benefits of going vegan or vegetarian. The app also has a number of fun recipes to try, and allows you to leave reviews on some of the restaurants you have tried, so that others can enjoy them too.
Hey You - If you love your food and drinks for your local cafe or restaurant. But are sick of having to wait in line for them to be ready, then you need to download Hey You. Hey You allows you to beat the queue and save time, by paying for your order over the app before you arrive at your destination. With Hey You, you no longer have to wait in line for your order, because it will be waiting for you when you get there, which will save you a lot of time when you are busy and need to get somewhere fast. Hey You uses your device's GPS location to find cafes and restaurants in your local area so that you can order from vendors that are close by.
Epicurious - If you are the type of foodie that likes to make their own meals, then you should get an app like Epicurious. Epicurious is an app that helps you to find amazing recipes and videos so that you can make the best meals ever for you and your loved ones. The app also features a number of different articles with some great tips about food and cooking so that you can expand your knowledge about food while you put in into practice with the recipes offered. Epicurious is one of many websites created by Condé Nast, the American mass media company that creates content for a number of different websites on a range of different topics, so you can be sure that you are getting the best recipes and advice whilst using the app.
Delicious Diary 365 - If you are a foodie that loves to take photos of their delicious meals, then you should get the Delicious Diary 365 app. The app allows you take a photo of your best looking meal of the day, and save it so that you can look back on it later on. This is also a good app for people who are trying to stick to a diet and need to track what they are eating, because it allows you to access what you have eaten each day in a quick and easy way. You can view photos by the day, week, month or year, so that you can see what you have eaten and the exact day when the photo was taken. Simply take a photo in real time, or upload your own photo from your camera roll directly to the app and then it keeps them for you in a calendar format.
Zomato - If you like to eat out and want to be informed about local restaurants and the dishes that they offer, then Zomato is the app for you. The app allows you to get a real picture of a number of different venues by letting you browse images, menus and reviews by people that have been there, so you know if it is the right place for you. You can search restaurants by cuisine, area or rating, so that you can get a more refined result, and you can save or bookmark different restaurants, so that you remember to go back to them later. The app also allows you to connect with your friends who are also using the app, so that you can see where they are eating and what their favourite places to eat at are.
The Happiest Hour - Anyone who likes good food can usually appreciate a good drink as well, so knowing where to go for the best drinks to wash down a satisfying meal is always good. The Happiest Hour allows you to find the best deals on drinks in your area, so that you can get the most out of your money next time you go out. The app uses GPS to help find local bars in your area to match you with the best deals each time you go out. This is great for people who are new to the area, because they can see which places appeal to them and what nights they offer things like 2 for 1 drinks or meal deals with the purchase of a drink. You can also save different venues to the app so that you don't forget them, and you can add your own reviews too, so that other people can go to different venues on your recommendations.
There are a lot of different apps out there that are great for foodies or people that have an interest in food. The key is to figure out what you need an app for, be it finding your next recipe that you want to make, to helping you find the best restaurants to visit, that suit your taste. Then, you can find the right apps for you so that you can make the most out of your experiences with food. So whether you enjoy eating food, making it, or just admiring it there is an app out there for you so that you can get the most out of your next meal.